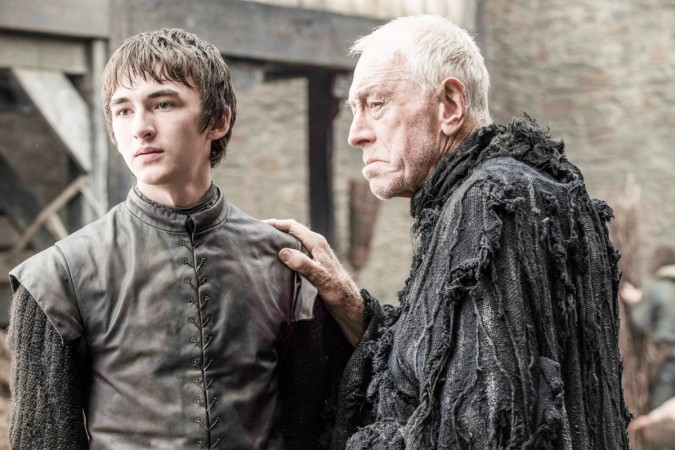 HBO has released the official synopsis for episode 2 and 3 of "Game of Thrones" Season 6. While the descriptions do not hint at any upcoming death, they definitely raise several plot-driven questions. No mention of Jon Snow yet.
Episode 2 is titled "Home" and the synopsis reads: "Bran (Isaac Hempstead Wright) trains with the Three-Eyed Raven (Max von Sydow). In King's Landing, Jaime (Nikolaj Coster-Waldau) advises Tommen (Dean-Charles Chapman). Tyrion (Peter Dinklage) demands good news, but has to make his own. At Castle Black, the Night's Watch stands behind Thorne (Owen Teale). Ramsay Bolton (Iwan Rheon) proposes a plan, and Balon Greyjoy (Patrick Malahide) entertains other proposals."
Ramsay "proposing a plan" cannot be good news. It remains to be seen what sadistic scheme he comes up with now. Fans of Tyrion can look forward to some exciting developments. Check out the promo below:
The third episode of the season is titled "Oathbreaker." According to the synopsis, "Daenerys (Emilia Clarke) meets her future. Bran meets the past. Tommen confronts the High Sparrow (Jonathan Pryce). Arya (Maisie Williams) trains to be No One. Varys (Conleth Hill) finds an answer. Ramsay gets a gift."
It's pretty clear that Jaime's advice to Tommen has something to do with the young king confronting High Sparrow. Bran meeting the past sounds like he learns to use his special sight. "Perhaps this is the episode where we'll see the raid on the Tower of Joy?" speculates ComicBook. Even though there's no mention of Brienne in the synopsis, she could play an important role in the episode considering her sword is called "Oathkeeper." "Game of Thrones" airs at 9 p.m. ET on Sundays on HBO in the U.S. and at 10 p.m. IST on Tuesdays on Star World Premiere HD.