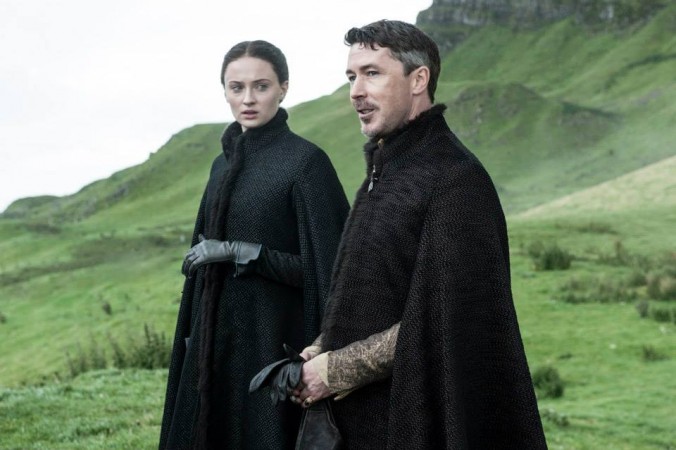 When Ned Stark's eldest daughter Sansa Stark weaved a web of dreams that involved marrying a prince and living a life filled with luxuries, she would have never thought of associating it with someone like Ramsay Bolton, who on Sunday proved that he is her worst nightmare.
Sansa had to deal with the worst kind of humiliation and torture on her wedding night, while her former childhood friend Theon was forced to watch the ordeal.
How will this change Sansa, who is no longer the naive girl she once was? According to producer Bryan Cogman, this experience will harden Sansa, who will endure all this as it will get her one step close to her dream of reclaiming her family's home.
"This isn't a timid little girl walking into a wedding night with Joffrey. This is a hardened woman making a choice and she sees this as the way to get back her homeland. Sansa has a wedding night in the sense she never thought she would with one of the monsters of the show. It's pretty intense and awful and the character will have to deal with it," Cogman told Entertainment Weekly.
So what's next in store for Sansa? Speculations are rife that Brienne will somehow get to know of the torture that is being meted out to Sansa, and the knight will find a way to rescue her. Chances are also high that Sansa and Theon will get together and hatch a plan, and seek Stannis' protection.
However, at this point nothing has been confirmed, and Sansa's story arc is still a mystery, as the television series has diverged drastically from the books written by George R R Martin.
In the books, Sansa never makes it to Winterfell. Instead, the rape scene involves her childhood friend Jeyne Poole, who is mistaken as Arya Stark, and Ramsay Bolton marries her to cement the Boltons' hold in Winterfell.
"Game of Thrones" airs Sundays on HBO.