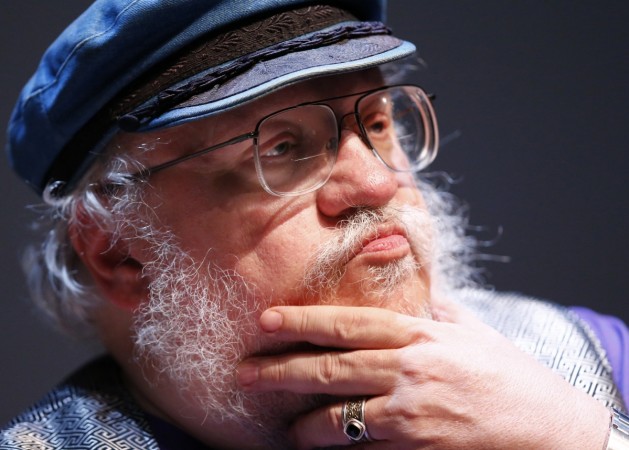 In the upcoming season of "Game of Thrones", viewers will get to see a lot more of Lord Varys – often called the Spider due to his vast network of spies – who was shown leaving with Tyrion at the end of season four.
Varys has now become a rouge agent, and in season five, viewers will get to know a lot more about Varys' plan. If writers of the show are going by the books from which the series is adapted, then Varys' real intention is to put Aegon Targaryen on the throne, and this will ultimately result in the deaths of Grand Maester Pycelle and Kevan Lannister.
However, there haven't been any talks about the character of Aegon being cast or the news of Kevan returning, and Wetpaint speculates that in the television series, Varys will be shown pledging his allegiance to Dany, who was his back-up plan in the books.
There are a number of fan theories surrounding Varys' hidden agenda, and why he would kill Pycelle. And, the popular notion is that Pycelle's loyalty to the house of Lannisters is what brought his death.
This is also what led to the murder of Kevan, as Varys did not want the two to meddle with the damage Cersei had done to the kingdom.
"Pycelle was loyal to House Lannister and pretty much the only advisor that Cersei had who was actually worth anything. Now the Citadel will have to send a new maester, who will probably be a Tyrell," one fan theory suggests.
Here's what another "Game of Thrones" fan has to say: "Easy answer is for revenge for betraying the Targaryen's and opening the gates for Tywin Lannister to sack Kings Landing. But then everything Pycelle says about Varys he claims or gives the impression that he knows more than he should. The first is in Game of Thrones when Ned inquires about Jon Arryn and Pycelle talks about the spider."
On what to expect from the character in season five, showrunners David Benioff and Dan Weiss told Entertainment Weekly that the Varys' real intentions will be brought to light sooner than later.
"Early in the season, when speaking with Tyrion, Varys claims to be concerned primarily with self preservation. At the end of the season, though, his actions prove otherwise. He throws away the entire life he's built for himself in King's Landing to save Tyrion's life. Now what? … "Now what?" will become eminently clear in season 5," they said in a joint statement.