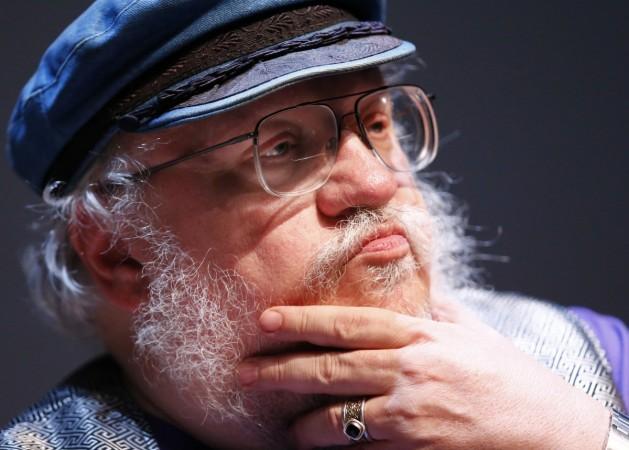 Fans will have to wait for two more months for "Game of Thrones" season 5 to air, and as soon as the season gets underway several character who are still alive in the books will be murdered.
"Game of Thrones" author George RR Martin, who is working on "The Winds of Winter," reportedly teased at least four deaths, saying fans will have to brace themselves for big shocks.
"People are going to die who don't die in the books, so even the book readers will be unhappy," he said at the Writers Guild West Awards on Saturday, according to the Independent. "Everybody better be on their toes. [Showrunners David Benioff and D.B. Weiss] are even bloodier than I am."
While it is not immediately known who all will meet their makers in the upcoming season, a number of fans want Lena Headey's character Cersei to die.
Sophie Hunter, who plays Sansa Stark in the series, had earlier hinted the possibility of more deaths saying events of season 5 will be bloodier than Season 3's Red Wedding that saw Robb Stark, his mother Catelyn Stark, and his wife Talisa, along with all their army being massacred during a wedding feast.
"There's some massive moments, perhaps even more shocking than the Red Wedding type of thing. There's like a lot going on this season," Turner said. "There's also, you know, a lot of blood, a lot of death," she told the Huffington Post.
Meanwhile, a new trailer for the upcoming season of "Game of Thrones" has given fans an insight into what to expect, and it hints at a plot to make Daenerys the queen of the seven kingdoms.
"You could help another climb those steps and take that seat," Lord Varys tells Tyrion. "The Seven Kingdoms needs a ruler loved by millions with a powerful army and the right family name."
"Good luck finding him," says Tyrion to which Varys replies, "Who said anything about him?"
"Game of Thrones" will return for a fifth season on 12 April on HBO.