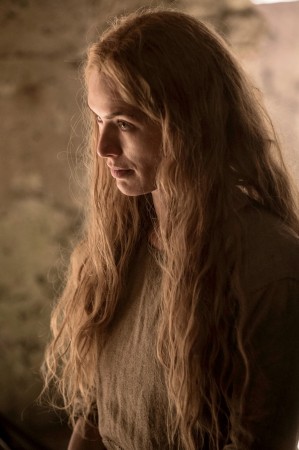 'Game of Thrones' season 5 has finally come down to its finale episode, to air on Sunday, 14 June, on HBO. And fans of this fantasy series can watch Episode 10 titled 'Mother's Mercy' live online.
The much-awaited episode of the season is most likely to witness the much-talked about Cersei's walk of shame and Jon Snow's death.
Click here to watch the finale Episode 10 (Mother's Mercy) of "Game of Thrones" Season 5 via live streaming and you can also catch the episode online here.
Last week's episode 9 (The Dance of Dragons) left many questions unanswered after fans witnessed two major events — Dany flying away on Drogon and Stannis Baratheon's decision to burn his daughter Shireen in the episode.
But episode 10 (Mother's Mercy) is expected to answer all those questions. And while speculations go rampant about how this season ends, the official synopsis of "Mother's Mercy" reads: "Stannis marches. Dany is surrounded by strangers. Cersei seeks forgiveness. Jon is challenged."
In the promotional photos for this week's episode, we see Cersei kneeling down in front of the High Sparrow, which means the walk of shame will happen in "Mother's Mercy."
Given the title it's quite possible that it points to a quote from the High Sparrow. During the seventh episode, he explained to Cersei that "Mother's Mercy" was something bestowed upon a person who is accused of sinning against the odds.
In another picture, we see Sansa and we guess it hints at the possibility of her escape from her sadist husband Ramsay Bolton.
But the rumours about Jon Snow's death are going very strong. And now with the news of leaked pictures confirming the Lord Commander's death going viral, it looks like Kit Harrington's fan may have something to worry about now.
According to another spoiler theory for the finale episode, Arya will kill Meryn Trant and betray Jaqen H'ghar's confidence.
'Game of Thrones' season 5 finale episode 10 (Mother's Mercy) will air Sunday, 14 June, 9pm, on HBO.