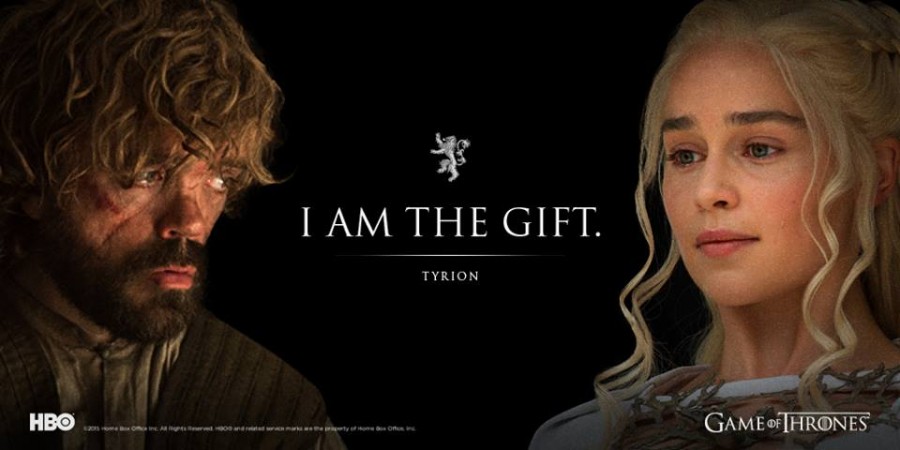 By now, fans of "Game of Thrones" know that the ninth episode of each season of the show is the most impactful one, and therefore, expectations are high about this season's penultimate episode, entitled "The Dance of Dragons".
As Cersei's Walk of Shame did not feature on Sunday's episode, in all likelihood, the controversial scene could be a part of "The Dance of Dragons". The scene will see Cersei walk the streets of King's Landing naked, as a rowdy crowd jeers.
The episode will also see Jon returning to the Wall after the exciting events of the final 15 minutes of Sunday's episode that saw the dead rising.
The episode, titled "Hardhome", saw Jon arriving to convince the Wildlings to return with him. However, they are soon attacked by an army of the dead. Every time it looked like the war was coming to an end, the Night's King raises his arm to give rise to yet another army of the dead.
Actor Kit Harington recently opened up to Entertainment Weekly about the epic fight scene, and said that it was one of the toughest things he has done.
"[The Battle of Castle Black in] episode 9 last year was the hardest thing I've done. This was twice as hard as that. It was exhausting," the actor said.
Meanwhile, in "The Dance of Dragons", fans will get to see Arya meeting someone from her past during her first assignment. In the previous episode, fans saw Arya, dressed as an oyster merchant, going to the docks to gather information about her target, a man who is duping the captains with his insurance scam. Later, Jaqen H'ghar tells the youngest Stark that she will have to kill him, and Arya looks more than pleased with the assignment.
The official synopsis of the episode reads: "Stannis (Stephen Dillane) confronts a troubling decision. Jon (Kit Harington) returns to The Wall. Mace (Roger Ashton-Griffiths) visits the Iron Bank. Arya (Maisie Williams) encounters someone from her past. Dany (Emilia Clarke) reluctantly oversees a traditional celebration of athleticism."
"Game of Thrones" airs Sundays on HBO.