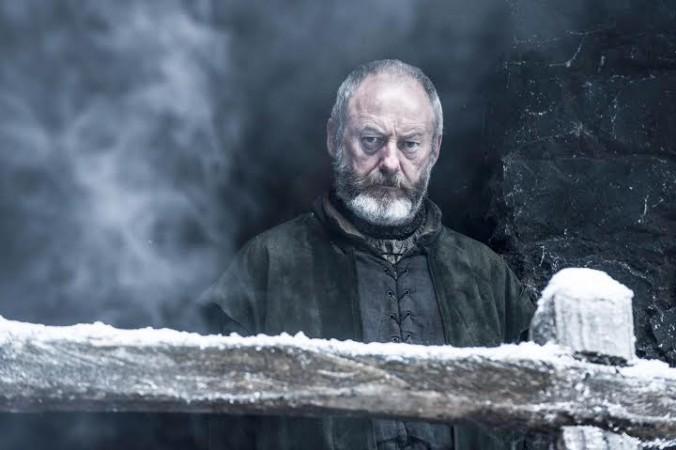 Season 6 of "Game of Thrones," which is currently airing, is a mystery to fans as it has diverged completely from George R. R. Martin's "A Song of Ice and Fire" series of books, which has until now served as a source material for the television series. With each episode the show is further delving into uncharted territory as "The Winds of Winter" is yet to be published, and this unpredictability of the show is one of the factors for its success.
For instance, no one guessed that Ser Davos, the role played by Liam Cunningham, would serve as a catalyst for the resurrection of Kit Harington's Jon Snow. The revelation about Melisandre in the Season 6 premiere was also a surprising element that created a lot of chatter online. These twists help to retain the viewers' interest, believes Cunningham.
"It's done for the purposes of drama, for the purposes of whatever you think this is, it's not," the actor said in a statement. "Remember the quote from a few seasons back – I think it was from Tyrion: 'If you think this is going to have a happy ending, you haven't been paying attention.' And I think in a weird way it's almost the credo of the show. There is unpredictability to it. It's very much like life."
The actor further noted that one of the reasons why audiences like it is because it isn't fake. "You're not being put on the sofa and told you'll be safe here, the good guy's going to do well, and the girl's going to be saved," Cunningham noted.
Elaborating on how such volatile content affects him as an actor, Cunningham said it is interesting when something you believe is proved wrong. "It's a great thing for an actor to be presented with something they didn't see coming, to be presented with one thing that's been in your head that you're sure of and that you hang your hat on as an actor, as in belief. My belief in Stannis; Melisandre's in the Lord of Light and all that, and it's pulled away from under you. It's a great thing for an audience to look at too because everything you've known is wrong."
"Game of Thrones" airs Sundays at 9 p.m. EDT on HBO and Tuesdays at 10 p.m. IST on Star World Premiere HD.