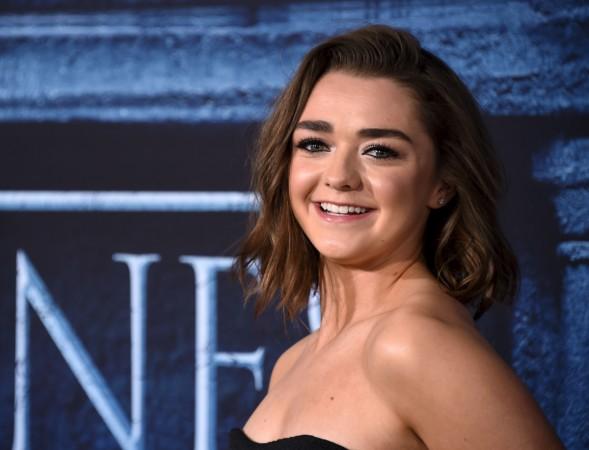 Game of Thrones actress Maisie Williams on Tuesday took to her Instagram page to give her fans a glimpse of her secret boyfriend.
Also read: Harrison Ford nearly crashes his plane into a Boeing 737; will he be barred from flying?
However, Williams, who appeared to be on a Valentine's Day trip to Paris, made sure to reveal only the bottom half of his face. "luv me sum OJ," Williams captioned the picture and tagged him as Ollie Jackson.
In March 2016, Williams revealed that she was dating someone whom she met at school. It is not immediately known if Jackson is that person.
"We've been together for over a year. I guess you could say things are getting pretty serious," she told InStyle magazine. "He's not famous. I met him at school. And now he's my boyfriend! People feel it's strange that someone who's famous can go out with someone who's normal. I don't meet anyone else.
"Maybe I'm doing it wrong, but I don't go to all these parties. I don't meet the other young, male actors. I just like normal people, I guess,'" she added.
Williams plays Arya Stark in HBO's Game of Thrones, which will return to television with Season 7 this summer. An official air date is yet to be released.
Besides Game of Thrones, Williams is also expected to be seen in director Josh Boone's X-Men spin-off New Mutants. Fox is yet to confirm this news, but recently, Boone tweeted a fan art that shows Williams as Wolfsbane, a mutant who turns into a wolf, and he even tagged her twitter account.