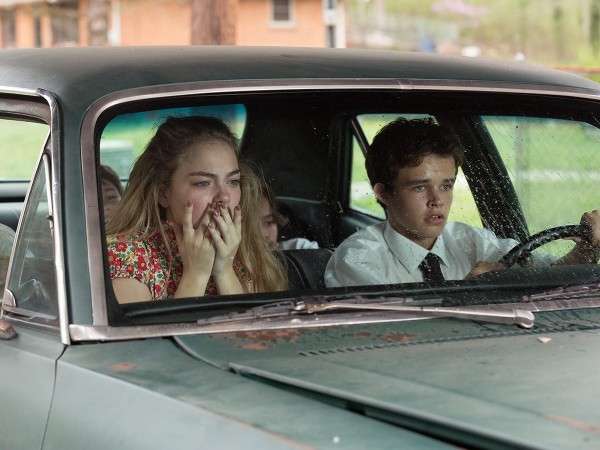 "Game of Silence," the latest NBC TV series, is about crime, prison and revenge. This complex storyline follows the lives of four boys who get into trouble and do time at a juvenile detention centre in Texas. That's when the problem emerges.
[Spoiler Alert]
The cast members get tortured while in prison and 25 years later, they reassemble to take revenge on the warden, who is now an established politician. Their endless plans and manipulations take them on an emotional journey, which promises to keep viewers hooked.
"Game of Silence," based on a Turkish drama titled "Suskunlar" will incorporate the plot and spirit of the show. The universality of the themes will be depicted in the English version as well. In an interview with Deadline, executive producer, David Hudgins said this about the show: "It was quirky, it was nostalgic, it was a thriller, and the characters were incredibly compelling. I was in."
Season 1 episode 1's synopsis (via TV Guide) reads:
The premiere of the drama is about a lawyer whose tony lifestyle is threatened by childhood pals seeking his help righting a 25-year-old wrong. When they learn that an old friend has been killed, they have no choice but to confront a secret from their past.
"Game of Silence" airs 10 p.m. EST Tuesday, April 12 on NBC. You can live-stream the episode via NBC's website.
Here's what critics have to say about the TV show:
All of the actors are good; Mr. Raymond-James is scary good; and the story rips along at a brisk pace. No one who works in the penal system will like the portrayals here, but lovers of mystery and suspense could easily be hooked.
In terms of hooking viewers, the pilot puts a reasonably good first foot forward. Yet, however, much the network might yearn to emulate the success of another series with "Game of" in the title, "Silence" isn't golden enough to occupy that exalted seat.
The twists hold some interest, as plot mechanics often do; the characters, less so. No one's behaviour makes much sense, and no one's relationship ever rings true — particularly not the romantic ones, which are virtually chemistry-free across the board.
Watch the trailer here: