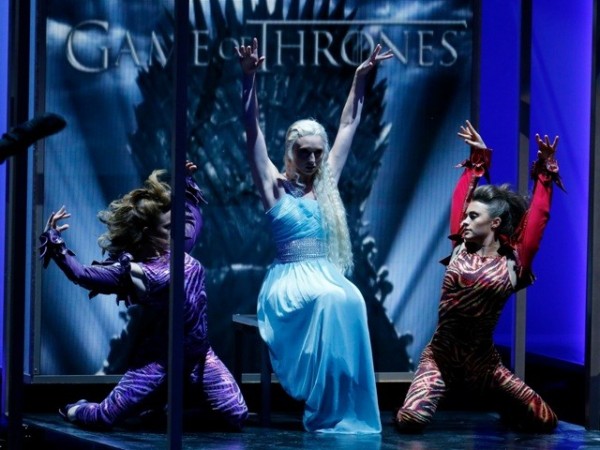 This article features some spoilers about the fourth episode of "Game of Thrones" season 4. Do not proceed further if you have not watched episode 4.
"Game of Thrones" fans knew that Petyr "Littlefinger" Baelish had a role in king Joffrey's death, but Sunday's episode revealed that he was not alone in executing the murder.
It was indeed the poison that was contained in Sansa's locket that did away with Joffrey, but Lady Olenna was instrumental in the killing as she did not want her granddaughter to be married to the spoilt king.
Lady Olenna never wanted Margaery to marry "that beast" and now that Joffrey is dead, she wants Margaery to work her charms on Joffrey's younger brother and future king Tommen before Cersei turns her last son against them.
This prompts Margaery to sneak into the pubescent boy's chambers to seduce him. "Before we spend our lives together we ought to get to know one another," she tells the boy who finds the prospect of being king rather appealing soon after the visit.
Elaborating on Lady Olenna's intention to kill Joffrey, 'Game of Thrones' writer Bryan Corgman told The Hollywood Reporter that Olenna sees herself in Margaery.
"She realizes that not so long ago, she was Margaery, and that having her granddaughter married to Joffrey would have been an untenable situation. Olenna is teaching Margaery how to play the game, and if they succeed, Margaery will become the next Ollena, and it will be her teaching the next Tyrell woman," Corgman said.
Meanwhile, relationship between Cersei and Jaime is strained after he visits Tyrion in jail. Cersei refuses to believe that Tyrion is behind Joffrey's death and demands Jaime to bring Sansa's head. When he refuses to comply, Cersei dismisses Jamie by addressing him as Lord Commander.
"Oathkeeper" also saw the return of White Walkers and how a male Crater baby is turned into a White Walker. This plot has increased the interest of "Game of Thrones" fans who hope the upcoming episodes will show more of the White Walkers.
"Abt time game of thrones show the white walkers more. The very 1st episode showed them then they took the show into 1.7mil storylines," one fan wrote on Twitter, while another added: "'Game of Thrones.' Yes, god. I need a whole episode just on the White Walkers."
"I realllllllly hope White Walkers start to play more of a role in Game of Thrones," yet another message read.
[ED:VS]