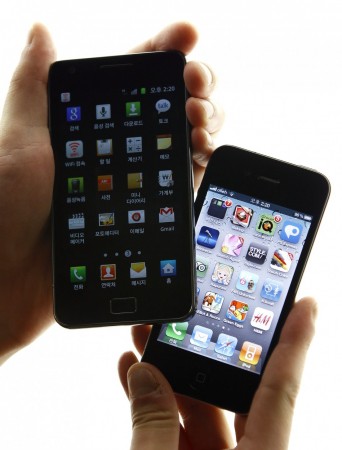 Samsung and Apple rivalry is like a fairy tale that even schools kids in this day and age can remember and recite. Now, it seems that this antagonism has gone to new heights with the Korean titan's soon-to-be-released ad clearly challenging Apple's new creation - iPhone 5.
Samsung's new print ad titled "It doesn't take a genius" is without question a point-blank attack on its rival, with the ad aiming to give a clear-cut comparison of the two smartphones to the consumer. First revealed by Business Insider, the ad will appear on Sunday's newspapers.
In the new ad Samsung laid down the different specifications of Apple iPhone 5 and the Samsung Galaxy S III, and gave an indication that iPhone5, which the technology world tagged as a 'genius', is a step behind Galaxy S3.
What came as a surprise is that Samsung failed to mention many of the features of iPhone 5 in this vintage race. Amongst some of them were iCloud, shared photo stream, or iTunes integration, as pointed out by Digital Trends website. This would have avoided another ugly battle the two tech giants may be steering towards in the coming future. The print ad has now kicked off a countdown to see if the Cupertino firm will avenge its rival in the war for smartphone supremacy.
Meanwhile, Apple fans wasted no time in making a dig at Samung's most popular device, by coming up parodies of the ad as seen on Business Insider. One of parody ads referred to the Galaxy S3 as "cheap plastic" in comparison to iPhone 5's "Sleek and Durable Aluminum Back" design. Another one claimed that Galaxy S3 is "uglier", though this may come hard to come by.
To see the Samsung's new 'anti-Apple' ad click here.