Samsung had a tumultuous time last year with the ill-fated Galaxy Note7, but made a strong come back with the back-to-back success of Galaxy S8 smartphone series and Galaxy Note8 phablet. Just when the company thought of ending 2017 with an incident-free year, it is hit with another potential PR disaster.
A Samsung Galaxy J7 reportedly caught fire mid-air on Delhi-Indore Jet Airways flight 9W 791, which had close to 120 people onboard. The incident was reported 15 minutes after take-off. The passenger, Arpita Dhal (from Delhi), had noticed smoke billowing from her handbag.
Dhal immediately handed the bag to the flight attendant and upon checking, it came to light that among three phones in her bag, Galaxy J7 was the source of the smoke and had caught fire. To everyone's shock, the extinguisher onboard the flight failed to work and sensing the severity of the situation, the stewardess put water to put off the fire on the burning phone.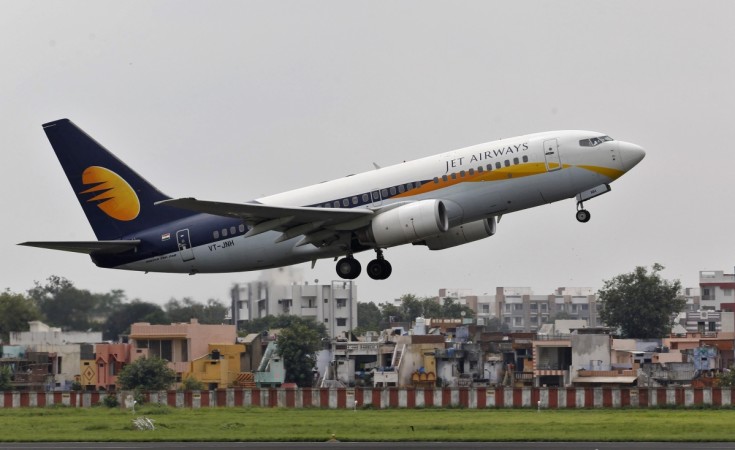 "I will complain against Jet Airways after I return home. This is a question of safety of passengers in flights. If there is a major fire or blast what will they do when their fire extinguishers don't work like this," Hindustan Times quoted Arpita's husband Atul as saying.
Jet Airways has confirmed that the aforementioned Samsung phone did catch fire on a flight, but it was immediately taken care of as per the precautionary guidelines by the flight crew.
They have also confiscated the phone and apprised the matter to the Directorate General of Civil Aviation (DGCA) and awaiting further instruction from the government to commence investigation.
Update: Samsung India responds to the Galaxy J7 fire on Jet Airways flight report
"At Samsung, customer safety is top priority. We are in touch with relevant authorities for more information," Samsung India spokesperson said to International Business Times India
Should Samsung phone owners be worried?
Absolutely not! Unlike Galaxy Note7, there are not many incidents reported on Samsung phones, particularly the Galaxy J7 series. Given the magnitude of sales the company carries out across the world, there are bound to be a few hundred with defects.
Recently, even Apple was in the midst of similar controversy of swollen batteries causing iPhone 8 series to burst open.
However, there is a possibility that the owner might be at fault, as most cases on record suggest. Earlier this month, a Galaxy Grand phone had burst into flames right inside the user's shirt pocket.
A probe revealed that the owner had replaced the battery with a third-party branded cell, which didn't have a Samsung-approved badge.
It is advised that all phone users must always accessories especially battery and charger from the same brand. If facing issues with the device, they should get it serviced from authorised repair centers, which also guarantee you free service (provided it is within warranty period) or else risk getting device damaged and during some unfortunates instances, god forbid get hurt.
Having said that, the device catching fire is still a big deal, as it is about the personal safety of the user.
This is a developing story. Stay tuned. Follow us @IBTimesIN_Tech on Twitter for latest updates on Samsung products.
International Business Times, India,