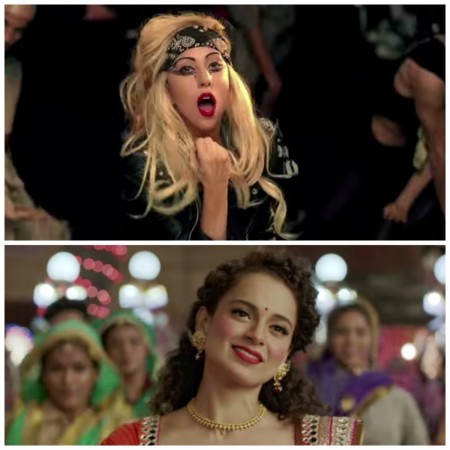 Kangana Ranaut's latest film "Tanu Weds Manu Returns" is having a successful run in India and abroad.
Now, the film's "Ghani Bawri" song has inspired a mashup video created by a Lady Gaga fan. The video showing various footages from the singer's albums is becoming popular on social media.
While Kangana wears a traditional outfit in the wedding special song in the Madhavan starrer, in the mashup video, Gaga is seen in her extraordinary outfits, as usual.
The video, posted on YouTube, shows how well the fan has edited it, matching with the music of Kangana's desi song.
Watch the mashup video below:
Watch Kangana's song below:
Meanwhile, "Tanu Weds Manu Returns", with Kangana in double roles, has become the first Bollywood and female-oriented movie to cross the ₹100 crore mark in box office collections this year, grossing more than ₹112.52 crore within two weeks of its release.