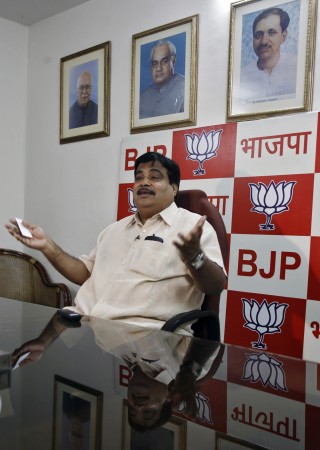 Union transport minister Nitin Gadkari said Regional Transport Offices (RTO) would be scrapped soon, instead a new technological system would be employed to keep an eye on traffic violations.
While talking to the Pune Union of Working Journalists on Monday, Gadkari said systems like RTOs are outdated and need to be abolished. The Central Government is in the process of bringing forth the said technology in the next few months.
Following UK and other countries' models the old services would be replaced with better laws and modernised systems in urban areas.
"There are some outdated laws and systems which need to be scrapped...There is no need for RTOs. We have prepared a law which will be introduced soon to replace RTOs," Times of India quoted Gadkari as saying.
Promising that the new technology would be highly efficient, he said the advanced systems would track the traffic and grab the violators.
"Under the system, you will be served a notice at your doorstep if you break a traffic rule. And if you go to court against the notice and lose the case, you will have to pay three times the fine," Gadkari said.
He alleged that people are harassed in RTOs and money game is played in there— "Tithe Laxmi darshanacha khel chalto (money rules there)," he said.
In addition, he blamed the social organisations and NGOs for coming in the way of development in the country.
"There are microscopic minorities that stop ongoing works and get excessive coverage in the media. With such a mentality, how can we get investments and move forward?" he said.
This is the second government body, after the Planning Commission, that the Modi government has decided to scrap within last one week.