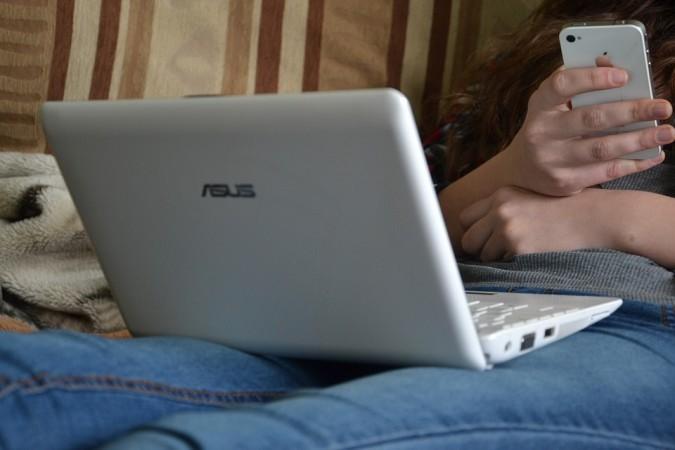 It is impossible to imagine our life without smartphones, tabs and laptops. But is this growing indulgence in technology and gadgets harming our health? A research by Florida State University has found that there's a link between excessive screen time and risk of suicide.
Thomas Joiner from the university said there is a relationship between excessive screen time and risk for death by suicide and depression.
The study noted that depression and suicide rates among teens between the ages of 13 and 18 increased dramatically since 2010. It is especially high among girls, according to the US Centers for Disease Control and Prevention (CDC).
The study shows that excessive use of electronic devices as a likely culprit. Joiner, who conducted the research with psychology Professor Jean Twenge of San Diego State University said: "All of those mental health issues are very serious. I think it's something parents should ponder."
The researchers found that the excessive screen time is a modern-day risk factor for depression and suicide. CDC statistics show that the suicide rates have increased 31% among teenagers from 2010 to 2015.
Researchers discovered that 48 percent of teenagers who spent more than five hours a day on electronic devices reported suicide-related behaviour.
Twenge said that the results clearly showed that teens who spent more time on the devices were more likely to be unhappy. Nevertheless, both Joiner and Twenge emphasised their research does not prove that screen time causes depressive symptoms or suicide-related behaviours, but the results show a link.
"It's totally unrealistic and probably not even good to think kids will stop using screens," Joiner said.
However, "Parents should try to make nonscreen activities as attractive as possible because a lot of them are attractive. It is fun to hang out with your friends or play basketball. Just remind kids those things are available, and they're just as fun as trading texts. That's the bottom line," Joiner added.
The study is published in the journal Clinical Psychological Science.