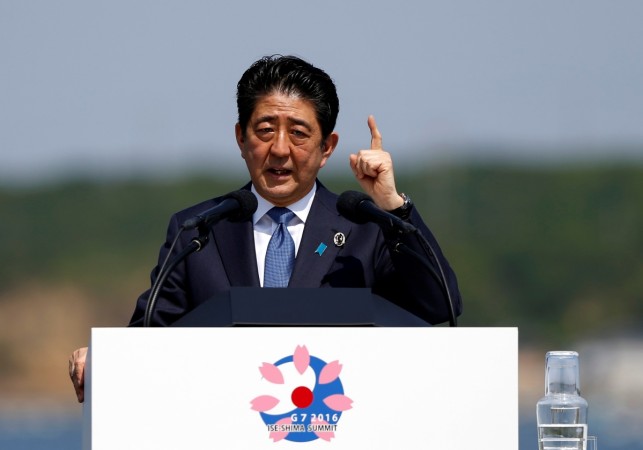 World leaders at the G7 Summit 2016 in Japan have condemned North Korea's nuclear and ballistic tests, Japanese Prime Minister Shinzo Abe said on Friday. Abe told other global leaders that North Korea was a concern to Europe as well.
Pyongyang's development of ballistic and nuclear technology is a threat to international peace, Abe told his counterparts at the G7 Summit held this week. North Korea is being seen as a threat looming large on the entire world, not just Asia. It regularly sends threat messages via propaganda videos against the U.S. and South Korea, who are allies. The country had apparently felt threatened by joint maritime exercises of the U.S. and South Korea, following which it amped up the frequency of nuclear tests, despite being under sanctions from the United Nations.
Japan, being the only country to have faced nuclear attacks, has been a key influencer on the nuclear non-proliferation treaty, to which the U.S. is also a party. Nuclear non-proliferation was also highlighted by U.S. President Barack Obama during his visit to Hiroshima, the first city bombed by the U.S. in 1945 to end World War II.
Obama on Friday said the memory of Hiroshima "must never fade."
"Why did we come to this place, to Hiroshima? We come to ponder a terrible force unleashed in the not so distant past. We come to mourn the dead," Obama was quoted as saying by the Guardian.
"Their souls speak to us, they ask us to look inward, take stock of who we are," he said.
Fear of nuclear attacks have heightened as North Korea continues to conduct nuclear and ballistic tests. Obama, who is in his last few months in the U.S. presidency, leaves behind a legacy of brokering the Iran nuclear deal.