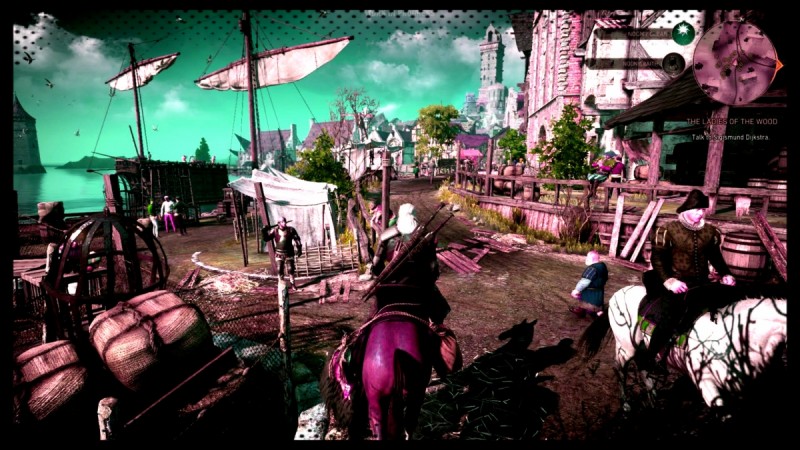 The upcoming The Witcher 3: Wild Hunt DLCs will reportedly have more time-consuming quests and features that will surely keep you stuck to the game for hours and hours.
According to reports, game director Konrad Tomaszkiewicz has shared via a recent interview that the upcoming story expansions for the game will add a collective 30 hours of game time. While the first expansion will amount to about 10 hours of non-stop game-play, the second one will be aiming for around another 20.
"It's almost the size of The Witcher 2," Tomaszkiewicz told GameReactor. "And it will be cool, it will be new stories, it will be very emotional stories and I think that people will be happy."
"The expansion packs will be whole new story-lines with all the elements you've got in the main story (like cut-scenes, new characters, new items, new Gwent cards) and many, many more," he added. "They will be quite long."
While the new expansions will be 30 hours long, Tomaszkiewicz stated that the time frames can get even bigger "because it's always like this (that when we plan some time or hours, it's twice or something like this), but I'm not promising anything right now."
As revealed, Hearts of Stone, the first expansion of the two, will take place in the existing territory of No Man's Land, and will be releasing this October for $9.99. The DLC is set to feature Geralt's encounter with the mysterious Man of Glass.
Following that, coming early 2016, the Blood and Wine expansion will take place in the new area of Toussaint, and will be made available for $19.99. However, players can purchase both Witcher 3 DLCs together via the $24.99 Expansion Pass.
Have you had enough of The Witcher 3, or will you welcome the new time-consuming DLCs with open arms? Let us know in the comments section below.
[Source: Twinfinite, GameReactor]