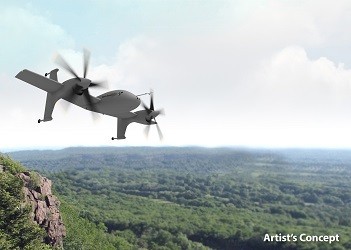 The Defense Advanced Research Projects Agency (DARPA) that works on developing new technologies for the militants of the US Department of Defense is looking forward to make future helicopter-type aircrafts. The vehicles will be designed to take off and land vertically.
The agency has already provided funds to four companies to build vertical takeoff and landing (VTOL) airplanes, as part of the DARPA's VTOL Experimental Plane (VTOL X-Plane) program. Aurora Flight Sciences Corporation, Karem Aircraft, Inc., The Boeing Company and Sikorsky Aircraft Corporation are the four companies that have been given contracts to design aircrafts with a higher top speed without compromising with its range or efficiency, according to DARPA officials.
"The proposals we've chosen aim to create new technologies and incorporate existing ones that VTOL designs so far have not succeeded in developing. "We're eager to see if the performers can integrate their ideas into designs that could potentially achieve the performance goals we've set." said Ashish Bagai, program manager in a statement.
Earlier, engineers struggled to improve these vertical takeoff and landing aircraft, according to agency officials. The program aims to strengthen the vehicle's speed, transport heavier goods and increase the efficiency of aircraft hover.
"We were looking for different approaches to solve this extremely challenging problem and we got them," said Bagai.
The four companies will have to submit their preliminary vehicle designs by the end of 2015. The designs will then be reviewed by the DARPA and one will be chosen to build as a model. In 2017 or 2018, the agency is planning to perform the VTOL test flights, according to DARPA officials.