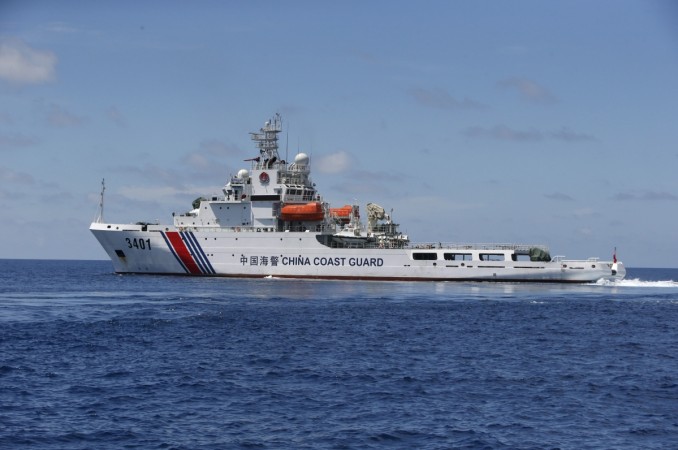 Disputes over the South China Sea, a territory over which many Asean countries have staked maritime claims, should not end up where conflict resolution is done on the basis of aggression, according to a Singaporean minister.
Territorial disputes in the South China Sea should not be solved on the basis of "might is right," Goh Chok Tong, Singapore's Emeritus Senior Minister, said on Monday, according to a Nikkei Asian Review report.
He was delivering the keynote address at the 22nd International Conference on the Future of Asia in Tokyo, a two-day event in which India's finance minister Arun Jaitley is also participating.
Warning the participants that China's increasing activity in the dispute area that involves the construction of runways, ports and the deployment of military assets, Tong said the cumulative effect would be a "more militarized South China Sea."
He also said that the region is large enough to accommodate all major powers such as China, the U.S. and Japan. "The region is large enough for all major powers, including Japan, to exist peacefully and resolve their problems constructively without raising tensions."
Prime Minister Narendra Modi had made an indirect reference to China without directly mentioning India's biggest neighbour at a speech he delivered during his visit to Japan in September 2014, according to Bloomberg.
In his speech at a gathering of business leaders in Tokyo, Modi had said: "The world is divided in two camps. One camp believes in expansionist policies, while the other believes in development. We have to decide whether the world should get caught in the grip of expansionist policies or we should lead it on the path of development and create opportunities that take it to greater heights."
The reference to "expansionist" policies was made in the context of China's increasing muscle-flexing in the South China sea, according to strategic experts.
China has territorial dispute with both Japan and India.
The bonhomie between Modi and his Japanese counterpart Shinzo Abe was dismissed by Chinese state media Global Times, which said that Abe's idea of a strategic alliance with India was "a crazy fantasy generated by Tokyo's anxiety of facing a rising China."