Adele fans seem to be not convinced with the emotional letter that she wrote after cancelling her weekend concert at Wembley Stadium due to damaged vocal chords.
Many of the concertgoers have blasted the English singer and songwriter on social media platform explaining their disappointments and even claiming the money they lost because of the cancelled programme.
While some of her admirers claimed that they lost around US$ 527 on hotel rooms and travel expenses, a few others stated that the 29-year-old Hello singer should not be too greedy and also asked her about the refund of transportation and accommodation fee.
Also read Adele hugged and comforted victims after making low-key appearance at scene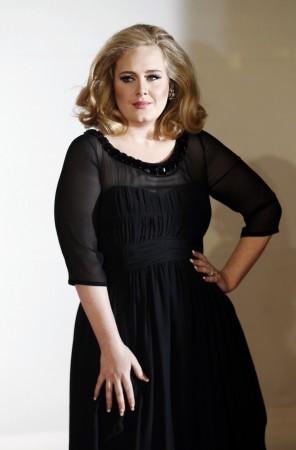 "So sad that we can longer go and see @Adele on Sunday even more upset that still have to pay £400 for the room we booked at @HiltonHotels," wrote a Twitter user.
Dear @Adele this year finally got lucky to grab tickets &after mnths of waiting a day before u cancel.Disappointed feels short of how I feel

— Chandrika Nayak (@HydChicInLondon) July 1, 2017
It's not the fact @Adele cancelled, I can get a refund, it's the hotel and train that I'm stuck on. 250 down the drain just like that ?

— Paul Doc (@Paul_Doc) July 1, 2017
All them @Adele fans out of pocket with hotels & trains etc while she sits at home mega rich regardless....Shoe on other foot be different!

— GlamGirl1990 (@20timesYSB) July 1, 2017
Adele cancelling her show tomorrow night saying shel refund tickets... bet she won't refund the train down, hotel and flights back!

— Andrew Brown (@brooner11) July 1, 2017
.@Adele well done for letting fans down! Next time don't get greedy and have too many concerts planned if you can't handle it. #larryletdown

— scotty (@Terrythepin) July 1, 2017
In the meantime, several hardcore supporters of Adele gathered together at Wembley Stadium and performed on behalf of her. Quite a few of them even brought musical instruments and microphones to perform.
The admirers of Someone Like You singer urged people to perform her track by sparking a social media call-out with the hashtag Sing For Adele. "Adele can't sing for us, but we can sing for her," it read.
"She's just had to cancel her last two shows because of damage to her vocal chords, and she's absolutely gutted. I think we should send her some love," wrote an Adele fan on Facebook (via Independant).
Check out Adele's emotional message to fans below: