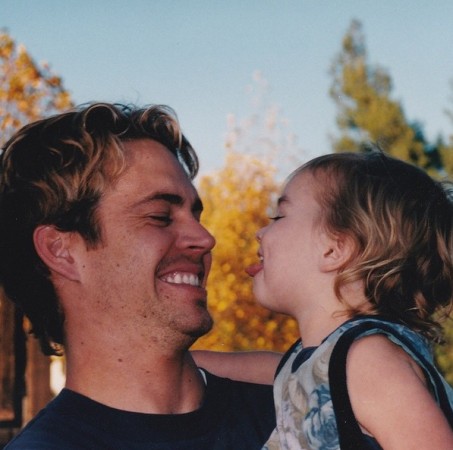 "The Fast and the Furious" fans were treated to an extended trailer of the franchise's seventh instalment during the Super Bowl. The movie, "Furious 7", is scheduled to hit US theatres on 3 April, 2015.
The teaser opens with Vin Diesel's character, Dominic, reflecting: "The most important thing in life will always be family- the people right here right now." Although things appeared calm as the gang enjoyed a peaceful dinner, it was short-lived as the next footage announces the arrival of the villain – Jason Statham.
Dominic realises that they were being hunted down by the brother of their "Fast & Furious 6" foe, Owen Shaw. "Looks like the sins of London have followed us home," he says, adding, "Remember Owen Shaw - this is his big bad brother."
The trailer features a number of shots of the late Paul Walker, who died in November 2013 in a car accident. The 40-year-old actor was in between filming "Furious 7" when the accident occurred.
The actor's brothers - Caleb and Cody Walker - were later cast in the film so as to allow his character, Brian O'Conner, to exit smoothly. The film also features Michelle Rodriguez, Tyrese Gibson, Ludacris, Jordana Brewster and Elsa Pataky among others.
Soon after the trailer was released, Diesel took to his Facebook page to post a touching message remembering Walker. "I saw a great game... showed the world a trailer that is close to the heart... Then I come back to post and I see 90 million beautiful souls. Pablo, the world was with you today...Thanks for the love..." he wrote.
Meadow Walker, the late actor's teenage daughter, also took to her Instagram account to post a picture of her as a toddler with her father. The 16-year-old previously posted an unseen picture of the actor cradling her toddler self, and captioned it simply as "I love you".