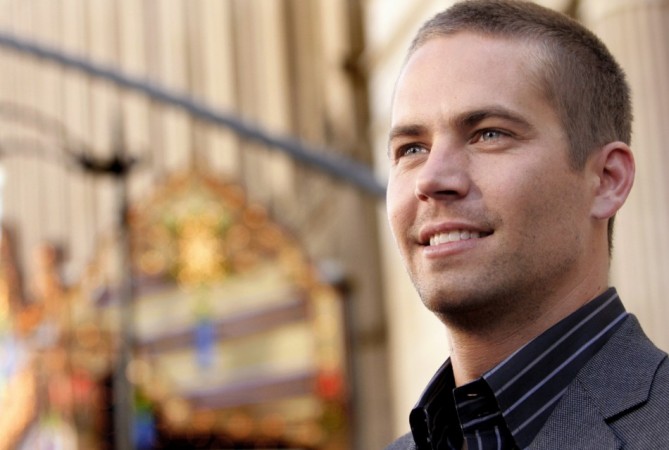 Wiz Khalifa and Charlie Puth's "See You Again" song and its music video, which was shared by Vin Diesel on his Facebook page, has taken the Internet by storm.
The video is a tribute to the late Paul Walker, who died in November 2013 before completing the production of "Furious 7," in theatres now.
"Pablo, this weekend you turned the world into a family...Thanks for the love..." Diesel captioned the video, which has been viewed more than 30 million times.
The video of the song features a montage of scenes featuring Walker with his castmates from the "Fast and Furious" franchise and fans have been calling it a fitting tribute to the actor. Fans have been calling the last few minutes of the movie an emotionally wrenching one, and the song only heightened fans' sense of loss.
"Man I don't care how tough u are or how gangsta u claim to be . ...the last five minutes had me choked up in the movie theater ... I saw it 3 times in one day ... ...the ending is the deepest ending I've ever seen," one fan wrote on the movie's Facebook page.
Another wrote on Diesel's Facebook page: "The ending of Furious 7 certainly feels like an extended wake for Walker. It's a touching tribute to both the actor and the character and not only does it give the audience a chance to say goodbye, but the tears Letty and Dom are holding back seem all too real."
Commenting on the success of the song, Mike Knobloch, Universal Pictures' president of music told Billboard that the emotions in the song felt genuine.
"I think it's only resonating because it feels genuine," Knobloch said. "This was a moment that was so important to get right — there's always high stakes, but this was in a class of its own."
"Once it was clear that that's the [film's] structure — the cast saying goodbye to Paul's character — we put it out to writers that the song had to be earnest and celebratory. We knew we didn't want people leaving the theater sad."