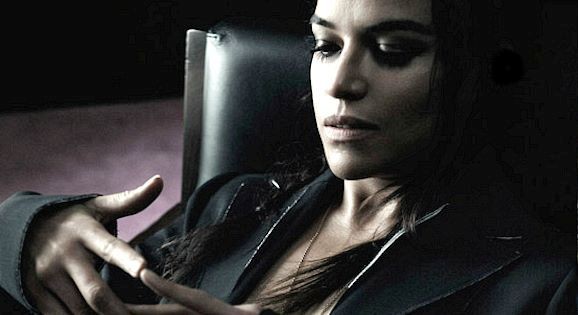 "Fast and Furious 7" stars Michelle Rodriguez and Tyrese Gibson are finding it hard to promote the movie in the absence of late Paul Walker, who died in a tragic car accident on 30 November 2013.
The celebs choked back their tears while talking about the promotional activities of the film, which is scheduled for a 3 April release.
While Rodriguez revealed that it is hard to pretend that "everything is just fine and dandy", Gibson said that he would prefer to stay back at home as it will be difficult to give interviews and smile on red carpets.
The Grammy-nominated R&B singer also stated that currently he is experiencing the "most uncomfortable press junket" of his life. "It's my first time ever being a part of a movie where someone I know and love is on the poster and they're not there," Gibson told Access Hollywood.
Gibson and Rodriguez were in California to honour Cody Walker during the third Annual Noble Awards held at the Beverly Hilton Hotel. The younger brother of late Paul was honoured for carrying forward his charity works and helping more people through the humanitarian relief organisation, Reach Out Worldwide.
"What this means for us is that so many other people loved Paul and loved the work that he was doing. And we just feel the love by being here and being a part of this and being honoured by this. It just makes it super special," said Cody.