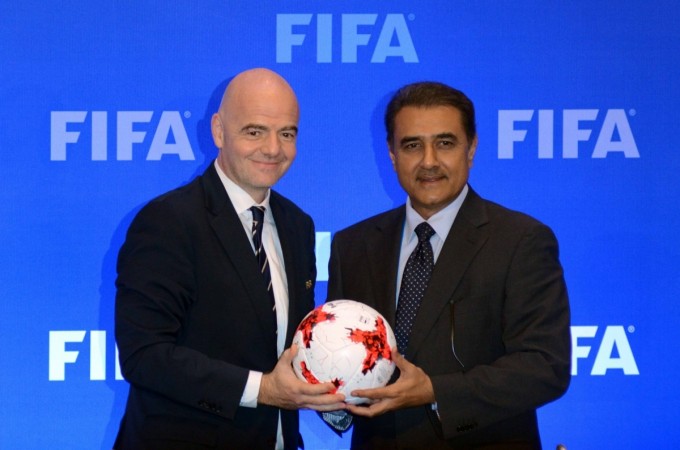 The All India Football Federation (AIFF) issued a statement on Tuesday (October 31) evening after the Delhi High Court ordered the Indian football governing body to hold fresh presidential elections within 5 months. Sports activist Rahul Mehra had filed a PIL alleging that the AIFF elections clearly violated the National Sports Code.
The Delhi HC also sought an amendment of the AIFF Consitution, in adherence with the National Sports Code.
SY Quraishi, former Chief Election Commissioner (CEC) of India, is appointed as the AIFF Administrator. He who would oversee the proceedings henceforth. The judgement was passed by a bench comprising Justice S Ravindra Bhat and Justice Najmi Waziri.
The AIFF, in their statement, mentioned that they had approached the Delhi High Court and filed a detailed affidavit last year to bring on record that they had followed the election process in adherence with the Sports Code, its constitution as well as the FIFA and AFC statutes.
They also communicated to the judicial body that the AIFF Constitution was in compliance with the terms of age limit, tenure limit of prime office bearers and one state-one vote policy. After getting all the information, the Delhi HC gave the green signal to the football body to conduct their elections last December.
Praful Patel got elected as the AIFF president for the third time in a row in December 2016.
"AIFF conducted its election under the supervision of a retired High Court Judge, who acted as the Returning Officer. AIFF's election process is as per the FIFA and AFC statutes as well," mentioned the governing body in the statement.
"AIFF is fully compliant with all statutory regulations in terms of the Registrar of Societies Act as well as other notifications and orders of the Ministry of Youth Affairs and Sports. The Ministry of Youth Affairs and Sports also confirmed and verified in the past that that AIFF's election was in strict compliance with its Constitution and National Sports Code.
"AIFF is not aware of the reasons of the Hon'ble Delhi High Court to pass this order. Once AIFF receives the copy of the Order from the Hon'ble High Court, AIFF will decide the course of action in accordance with the law."