Indian tennis star Rohan Bopanna has broken silence after being shunned by the All India Tennis Association (AITA). The 37-year-old from Bengaluru was promised by the tennis governing body of India that he would be nominated for the Arjuna Award 2017, but nothing as such took place.
As a matter of fact, the AITA showed no intent at all in putting forward Bopanna's name before the deadline. They instead managed to get Saketh Myneni's name in time for the Arjuna Awards.
Bopanna, who won the French Open 2017 mixed doubles title along with Canada's Gabriela Dabrowski, has been one of the well-known men's tennis players in the country, often named alongside the likes of Mahesh Bhupati and Leander Paes.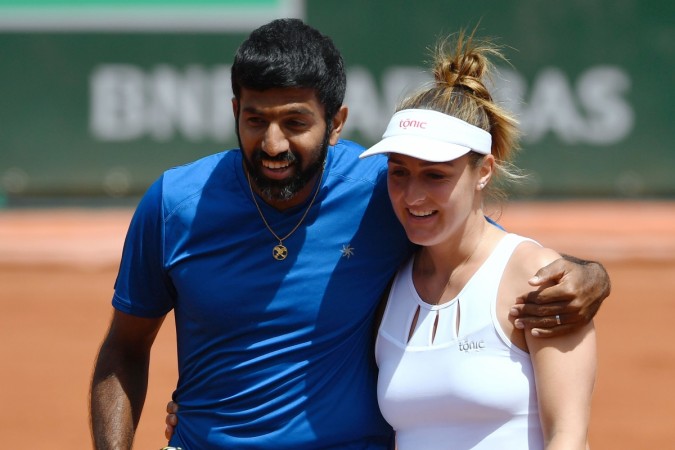 He has been quite impressive in the doubles tournaments this decade. From reaching the final of the US Open men's doubles events in 2010 to making it to the 2012 as well as the 2016 Olympics, Bopanna remained one of the shining stars of men's tennis in India.
Still then, the Arjuna Award continues to get eluded from him. The emotional outburst therefore was something coming, and it did on Saturday August 5.
Full statement from Bopanna:
Arjuna award is one of the prestigious awards a sportsman receives in our country. It is not just the honour that that it carries in receiving it but it's also an acknowledgement. A humble response to the hours, days and years an athlete puts into their craft to keep excelling while keeping their grit unbroken. It is recognition to an athlete's patience and perseverance as they make it against all odds.
I want to take this platform to congratulate Saketh Myneni on receiving this award. I couldn't be more proud as I have seen him grow into the player and the man he is today.
We professional tennis players put in a lot to bring laurels to our country. And no one could question otherwise. However, it is when the system (the Tennis Association in this case) functions sloppily that is not only disrespectful but also robs one of the hope of a deserving acknowledgement. I am calling out to the lack of professionalism and efficiency by AITA for not sending my nomination for the Arjuna Award before the deadline.
I have witnessed many such excuses for the past decade (while I was eligible and my record didn't falter) and then too, have never stood for it. AITA gained a lot of traffic in the media for claiming they would be nominating me for the Arjuna Award this year and for it to not materialize due to the disorder in the 'Order' makes me question this so much more.
Especially since the criteria to be nominated apart from a deserving and consistent performance is also that more than one tennis player can be nominated for the esteemed Award.