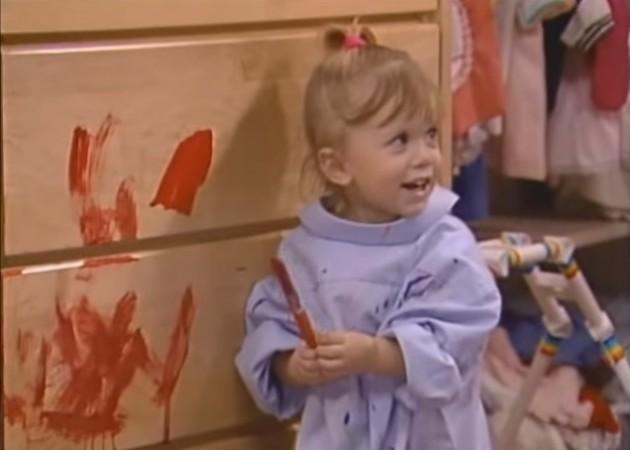 "Jimmy Kimmel Live!" brought great joy to every 90s kid on Monday night's (20 April) episode when guest John Stamos confirmed that there would most-certainly be a "Full House" reunion soon.
Stamos, who played Uncle Jesse on "Full House", had said that just before he went in for the interview, the deal has been sealed for a 13-episode spin-off series of the ABC family show with Netflix.
Stamos also said that this time around, TJ (Cameron Candace) would be parent figure and her younger sister Stephanie (Jodie Sweetin) and best friend Kimmy Gibbler (Andrea Barber) are helping her raise her three boys. As of now it is known that all of the old gang would be back for the series, except for Mary Kate and Ashley Olsen who jointly played Michelle Tanner.
When Jimmy asked Stamos if they would be able to rope in the Olsen twins, who went on to become insanely rich and famous, he replied, "If we can't get the Olsen twins, we're gonna dress you up".
If not as main cast, it is a fair bet to say that the Olsen twins, who got their first acting roles with "Full House", would at least make a guest appearance on the spin-off series on Netflix.