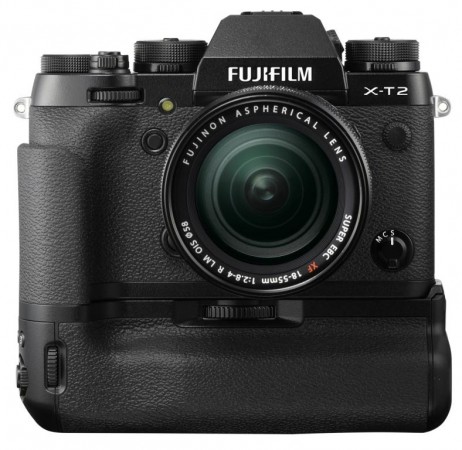 Fujifilm launched the X-T2 recently as part of its X-series of mirrorless cameras. The X-T2 has been launched to replace the X-T1, which Fujufilm launched in 2014. What does the new camera bring to the mix?
For starters, with the X-T2, Fujifilm have given the camera a brand-new sensor. While the X-T1 featured a 16 MP APS-C camera, the XT-2 now gets a 24 MP sensor. The resolution put the Fujifim X-T2 on a par with most DSLR and the mirrorless cameras, which all feature sensors of similar resolution.
With respect to image sensitivity, one could say that not much has changed with the X-T2, primarily because the X-T1 has an image sensitivity range between 100 and 51,200. The only difference between the X-T2 and the X-T1 is that with the new camera, Fujifilm has expanded the range that complies with ISO's standards. While the X-T1 has an ISO sensitivity of 200 to 6400, the X-T2's ranges between ISO 200 and 12,800.
Fujifilm has also updated the image processor with its new X-T camera. The X-T1 featured Fuji's EXR Processor II, while the X-T2 sports the X-Processor Pro2 from the Fujifilm X-Pro 2. Incidentally, the X-Pro 2 features the same 24 MP APS-C sensor, but unlike the X-Pro 2, the X-T2, thanks to the X-Processor Pro2 image processor also shoots 4K video.
Anotother update that Fujufilm has introduced to the X-T2 is in the autofocus department. The XT-2 features 325 AF points, of which 49 cover phase detection, in the centre.
With regard to hardware, the X-T2 is slightly taller and heavier. Despite both cameras featuring very similar LCD screens that flip and down, the X-T2's LCD curiously also flips out to the right. Round the back, the "Focus Assist" button on the X-T1 has been done away with and the X-T2 now gets a joystick to select AF points. Focus Assist is brought up by pressing the rear dial control in. Fujifilm has also added an additional SD card slot in the X-T2. The shutter boasts of similar performance, topping off at 1/8000 sec with mechanical shutter and going all the way up to 1/32,000 sec in electronic shutter mode.
One really interesting addition Fujufilm have given the X-T2 as an option is a battery grip. Not only does it triple the number of batteries the camera can handle, it also boosts the burst mode up to 11 fps. The XT-1 always shot images at up to 8 fps and the XT-2, without the grip, does the same. The optional battery grip also expands 4K video to up to 30 minutes , from 10 minutes, and refreshes the viewfinder 100 times every second.