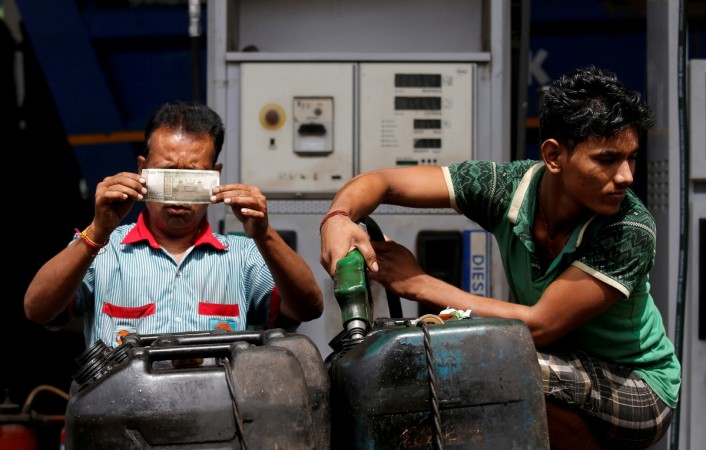 Major oil producers of the world are veering around to announcing another major output cut, which will invariably send crude prices higher and end the recent thaw in fuel prices in India.
Although Opec heavy weight Saudi Arabia could not convince other members of the cartel on a collective production cut, the kingdom said on Sunday it will go ahead with a unilateral output cut next month.
Russia, which has aligned itself with the Opec in most matters in recent years, is believed to go in tandem with a Saudi move and slash output.
Saudi Arabia, the world's largest exporter, will cut production by 500,000 barrels per day, AFP reported, citing energy minister Khalid al-Falih. The report also cited other prominent oil ministers in the cartel saying that many in the grouping agree that a production cut is needed at this point.
"A new strategy needs to be formed... whether it is a cut in production or something else, but it will not be an increase in production," UAE energy minister Suheil al-Mazrouei said.
According to the Wall Street Journal, Russian oil minister said the world's biggest producer will cut production if the oil cartel reaches a consensus.
The oil producers have decided to act after oil dropped as much as 20 percent in one month, after hitting a four-year high in early October.
While benchmark Brent crude is trading below $70 a barrel, the West Texas Intermediate dropped below $60 a barrel.
The drop in prices came after the US said it would allow eight countries, including India, to continue importing crude from Iran.
Booming shale output in US
Another factor that softened the crude market was the rampant rise in shale output. According to Oilprice.com, US shale production saw an increase of 400,000 bpd in the first week of November, pushing output up to 11.6 million barrels per day .
Besides, output from the Organization of the Petroleum Exporting Countries like Saudi Arabia, the UAE, Iraq and Libya has been on the rise in recent months. The major producers were under pressure from the US to increase output to offset from supply losses stemming from Iran sanctions.
The new global vicissitude marked by factors like the trade and currency wars as well as the central bank rate setting trends had also applied demand side dampener on the prices.
Indian oil marketing companies slashed prices of petrol and diesel for the fifth straight day on Monday, following the fall of crude prices on the global markets.