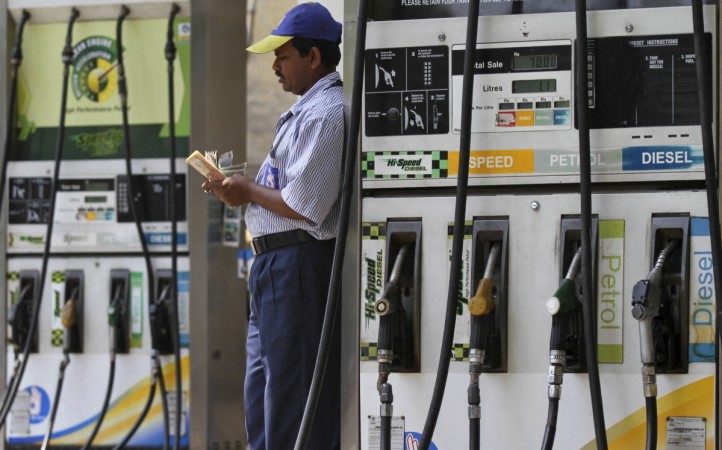 Come October 13 and you may be left with an empty tank, as at least 54,000 petrol pumps across the country are set to on a strike for 24 hours. The United Petroleum Front on Saturday announced that pumps nationwide would remain closed on the day over various demands.
These demands include the inclusion of petroleum products in the Goods and Services Tax and better commissions, revision of dealer margins every six months, better return on investments, resolution of issues that may crop up during the transportation of fuel and better manpower policies.
In case their demands are not met even after the October 13 shutdown, All India Petroleum Dealers Association has no qualms calling for an indefinite strike as well.
"If we don't get appropriate response from oil companies, then we will go on indefinite strike from October 27," association's president Ajay Bansal told ANI.
Echoing Bansal's thoughts, Federation Of Maharashtra Petrol Dealers Association (Fampeda) president Uday Lodh told IANS: "As the first step, we shall stop buying and selling petrol/diesel at all the 54,000 pumps in the country on 13 October. If our demands are not accepted, then from 27 October, we will launch an indefinite nationwide strike."
The UPF had earlier written to the Cabinet Secretariat as well as the oil marketing companies but is yet to receive a response.
The associations have been facing several issues in the last few months and had also called for a nationwide "No purchase No sale" on June 16, 2017. The dealers were then not happy with the oil marketing companies' decision to implement a daily fuel price revision policy, after the move was a success in Udaipur, Puducherry, Chandigarh, Jamshedpur and Visakhapatnam.
However, the strike had been called off after negotiations between Minister of State Petroleum and Natural Gas Dharmendra Pradhan and the pump dealers association.
"There were some concerns of dealer associations with regards to the daily pricing mechanism. It was decided that the price of petrol and diesel will be revised from 6 am every morning," the Hindu had quoted Pradhan as saying after the meeting.
The All India Petroleum Dealers Association Chairman, Prabhakar Reddy then explained: "We are in favour of the initiatives to increase penetration of automated outlets and support the move to implement a daily pricing of fuel."