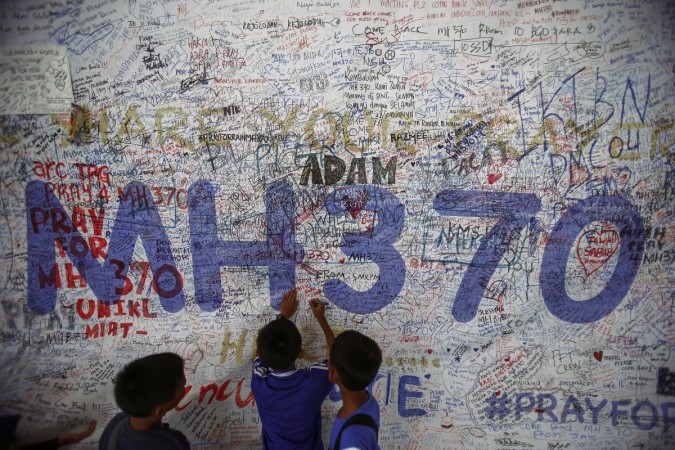 Frustrated with years of search for the missing Malaysian Airlines flight MH370, the families of the victims have decided to travel to Madagascar, Africa to search for the debris of the plane.
The MH370 flight disappeared on March 8, 2014 while flying from Kuala Lumpur International Airport, Malaysia, to Beijing. The flight had 227 passengers onboard the plane from 15 nations and 12 Malaysian crew members. Debris of the plane has been found in various islands mainly from Africa, however, the reason for the crash has not been ascertained yet.
Some of the relatives of the MH370 victims said that they are tired of waiting and decided to take matter in their own hands. The families have complained that there has been no systematic search for more wreckage of the plane and some of the possible findings of the wreckage have also been ignored by the Malaysian government.
The Malaysian government which is responsible for collection of the suspected MH370 debris has sent most of the possible wreckage to Australia for examination. The search parties have found six pieces of confirmed or possible wreckage of the plane so far.
According to a statement posted on Facebook by group Voice 370, the families of the victims will go to Madagascar from December 3 to 11 to look for the wreckage themselves.
The statement on Facebook said that they have "no other choice except to take it upon ourselves to do something to find answers and closure."
According to campaigner Grace Subathiraj Nathan, she is self-funding her travel to Madagascar along with six other relatives of the plane crash victims out which three are from Malaysia, two from China and one from France, the Associated Press reported.
The examination of a key piece of wreckage from the missing Malaysia Airlines Flight 370 earlier this month found that the aircraft was most likely in a steep dive and crashed with flaps in a retracted position, casting new doubt over theories that it was under human control, according to the Wall Street Journal. The search of the missing plane will be suspended next year if nothing substantial is found by then.