Body parts recently found in Mont Blanc in the French Alps might belong to the passengers who were killed in either of the two Air India plane crashes that happened 50 years ago, according to recent reports.
Daniel Roche, who recognises his interest in air plane accidents, has spent years scanning the Bossoms glaciers looking for remains. He is the one who discovered these remains, on Saturday, July 29.
Daniel, who found a human hand and the upper half of a leg, told in a report that he had never found any significant human remains before.
Roche said that the remains that he had found might be of a female passenger from an Air India flight that crashed in 1966 as one of the plane's four jet engines helped him identify the year of crash.
In January 1966, all 117 passengers on board an Air India Boeing 707 from Bombay to New York were killed when the flight crashed near Mont Blanc summit. Another Air India flight crashed in 1950 killing 48 on board passengers.
On information, emergency services from Chamonix valley took the remains down by helicopter. The remains were yet to be examined by experts.
"This AI official (Ashwani Lohani) will get in touch with local investigators and the Indian embassy. We'll take the steps required," aviation secretary R N Choubey told the Times of India.
Homi Bhabha on board?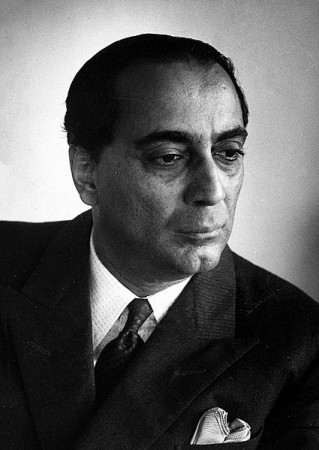 A physicist and the then chairman of the Atomic Energy Commission, Homi Bhabha was reportedly travelling to Vienna for a conference.
The circumstances of his death have spiralled speculation as the man, who was then heading India's first atomic facility, was on his way to Vienna.
Reports say that he was on board aircraft Kanchenjunga which had made two stops, in Delhi and Beirut respectively, and its third stop was Geneva. The pilot had been instructed to land at the Coitron airport in Geneva after passing Mont Blanc.
Due to error in the radio navigation, the captain had wrongly assumed that he had passed Mont Blanc and began descending into a snow storm only to crash into Mont Blanc massif.
In August 2012, a jute bag stamped saying "diplomatic mail" and "ministry of external affairs" along with a few Indian newspapers was found which reportedly belonged from the Boeing 707 from 1966.
In 2013, a French alpinist had found a metal box with an Air India logo. The box contained rubies, sapphires and emeralds.
Stephane Bozon from local gendarmerie (local police) said that the recent remains found were not from the same person and also it was difficult to say which aircraft the remains belonged to.