A dead Chinese woman's husband and son have her body frozen for over three months now. They believe that some future technology will one day bring her back to life.
Zhan Wenlian, who died from lung cancer at the age of 49 on May 8, has now become the first Chinese person to be cryogenically frozen. Cryonics is the process of the low-temperature preservation of dead people, with the hope that medical advances will someday make it possible for corpses to be resurrected.
Immediately after Zhan's death, doctors at the Shandong Yinfeng Life Sciences Research Institute started the process of freezing her body by injecting various chemicals to reduce blood clotting and damage to her brain. They replaced Zhan's blood with a mixture of anti-freeze chemicals that help preserve organs.
To further lower the body temperature, Zhan's body was wrapped in a sleeping bag and put in a metal capsule, which was then stored in liquid nitrogen at a temperature of minus 196 degrees Celsius. As part of the 55-hour procedure, the scientists also extracted stem cells from Zhan's blood, which, they believe, could potentially help in her revival or be beneficial for her family members.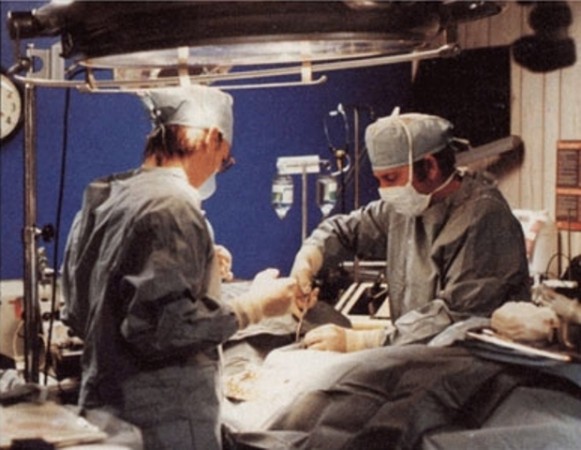 "Theoretically, her metabolism and cellular activity are stagnated. There is no issue with keeping her body like this for centuries. Perhaps, one day when technology advances, she can be resurrected," Zang Chuanbao, director of the institute's cryo-medicine research centre, told Xinhua.
According to Gui Junmin, Zhan's husband, he decided to freeze his wife's body in the hope that doctors will find a cure for lung cancer, and wake her up one day, Science and Technology Daily, the official newspaper of China's science and technology ministry, reported.
"We have to wait until there is a cure for her disease before we wake her up, otherwise there is no point," Gui, who also wants his body to be frozen after his death, was quoted by local media as saying. "I believe that with new technology, [resurrection] is entirely possible."
The cost of freezing an entire body is reportedly about 2 million yuan ($300,000 or Rs. 1.9 crore) while it also requires an additional 50,000 yuan ($7,485 or Rs. 4.8 lakh) a year for the refill liquid nitrogen.
So far, at least 300 people around the world have been cryogenically frozen.