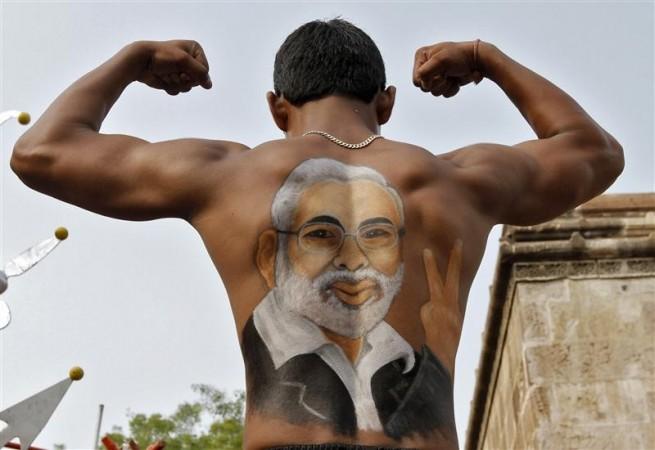 With the 2014 Lok Sabha elections fast approaching, anxiety and excitement seem to be getting the better of several politicians.
Indian politics' usual business, dirty political affairs or simply a way of life; call it what you may but the most noticeable way forward for politicians now, seems to be starting a war of words with each other.
There is nothing new in this. Bold headlines of controversial remarks by politicians never cease to appear in news, being helped by over-zealous journalists. But the recent trend of Indian politicians ratcheting up unpleasant rhetoric and expressions, often in the form of abusive language, remind us to think again if the entire process by which political discourse is held in this country is healthy.
Though it might not be worthwhile to provide 'dirty' language used by politicians in a news article, it definitely helps to remind ourselves how far this trend has accelerated. For the sheer humour, if not the distress it created, let's take a look at the eight most famous (spelled as infamous here) barbs by Indian politicians in recent times
1. Zeher Ki Kheti
This comment made by Sonia Gandhi is the latest in the line (and perhaps one of most pinching ones). Speaking at a public rally in northern Kanataka, the UPA chairperson accused Narendra Modi of indulging in "Zeher Ki Kheti" (Sowing seeds of poison).
"This is an area which was the 'karmabhoomi' of Sufi saints and a symbol of composite culture of the country. I firmly believe that you will not allow those - who sow the seeds of poison, who do not believe in secular credentials, and who play the politics of instigating violence - to succeed," she said.
2. Maut Ka Saudagar
That takes us to another similar jibe made by Ms Gandhi, though this one has now become relatively old.
Ms. Gandhi's remark, wherein she referred to Modi as "Maut Ka Saudagar" (merchant of death) in the Gujarat assembly elections in 2007, has always been one of most discussed comments of all time. News outlets were seen running frenzy during the time, trying to find out who actually coined the 'filmy' dialogue, with some fingers pointing towards famous lyricist Javed Akhtar.
Though no one knows who actually wrote that speech for Ms Gandhi, as of now she takes the credit for discovering that phrase.
3. Modi's "Khooni Panja" and "Zaalim Hath" Attack
Modi has never been the kind of person who would meekly listen to outrageous comments from opposition and remain quite. He has perhaps been even more famous for his reference to the Congress party's 'palm' symbol as "Khooni Panja" (Bloody Claws) and "Zaalim Hath" (Cruel Hand).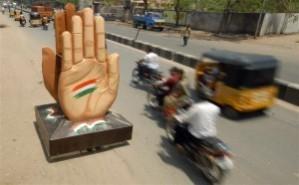 Modi had made those comments during a rally in Chattsigarh last November. "Yadi aap chahte hain ki Chhattisgarh ke upar kisi khooni panje ka saya na pade to aap sabhi kamal mein button dabana aur Chhattisgarh ko khooni panje se bachana (If you want to save Chhattisgarh from the bloody hand, vote for the lotus)," he said.
"When Atal Behari Vajpayee formed Chhattisgarh, whose hands did it first go into... Do you want such a "Khooni Panja" again... Brothers and sisters, don't commit that mistake again. Even by mistake, don't ever let Chhattisgarh go into the hands of a 'Zaalim Panja," he added.
4. Modi's "Shazada" and "Madam" Barb
Modi is also known for referring to Rahul Gandhi and Sonia Gandhi as "Shazada" (prince) and "Madam" respectively. Modi has been continually calling the Congress vice-president Rahul with the pejorative reference and also stepped up his attack by addressing Congress president Ms Gandhi as "Madam". He also refers to the UPA government in the Centre as the "Delhi Sultanate".
5. Bharti's "Want to Spit on Faces" Attack
This one is still lingering fresh in our minds. As newly elected New Delhi Chief Minister Arvind Kejriwal was holding a 33-hour dharna in the heart of the city for the alleged inaction of police during the controversial midnight raid, spearheaded by law minister Somnath Bharti in the Khirti Extention, Bharti made headlines as he expressed his desire to "spit on the faces" of Arun jaitley and Harish Salve.
"I want to spit at the faces of BJP leader Arun Jaitley and senior lawyer Harish Salve to tell them to mend their ways... I warn you, the public is going to hound you and beat you up (chun chun ke marenge)," he said in the infamous remark.
Also, Bharti later invited staunch criticism when he told Ashok Malik on NDTV's show The Buck Stops Here: "We are asking for lawful protests over a young girl being burnt, wait till your daughter is burnt."
6. Kejriwal Retweets "Stuck Between Moron and Murderer"
Even before the controversies surrounding the much-talked-about dharna in the heart of Delhi died down, Kejriwal invited another round of problems for himself after retweeting a music director's infamous tweet, which tended to take a hard stand on BJP's Modi and the Congress' Rahul.
Hours after Gandhi appeared in a much-talked-about interview with Times Now's Arnab Goswami, Kejriwal retweeted a post by famous music director Vishal Dadlani which said: "Stuck between a moron and a murderer... what now, India!?"
The comment became a hot topic of discussion later in frenzied television talk shows.
7. Manhonah Singh's "Presiding over Massacre" Statement
This one was a true shocker! Prime Minister Manhohan Singh, who is often referred to as 'Moun' Mohan Singh due to his salient feature of being silent all the time, threw a bombshell during a rare news conference he had held to announce his resignation after the upcoming election.
He referred to BJP's PM Candidate Modi as someone who "presided over massacre of citizens" during the Gujurat riots of 2002.
"Without going into the credentials of anyone, I think it will be disastrous for the country to have Narendra Modi as the PM," said Singh, during his first press conference in almost three years.
"If by a strong prime minister, you mean you preside over the massacre of innocents on the streets of Ahmedabad, that is not the kind of strength I will like to have."
8. Rahul Gandhi's "Comb to a Bald Man" Quip
Rahul has not been too far away in the rank of people making most controversial remarks as well. But this one was really quite funny.
A number of bald-headed men in Amalner town of Jalgoan district in North Maharastra were reportedly "hurt" when Rahul made the statement: "Opposition can even sell a comb to a bald man".