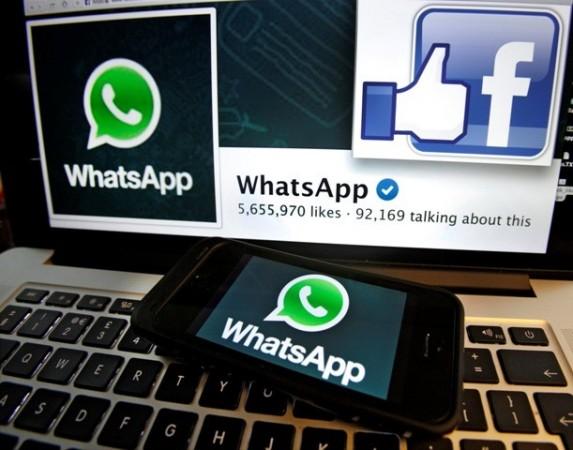 In one of the largest Internet deals, Facebook bought messaging app WhatsApp on Wednesday for $19 billion, and catapulted its founders Jan Koum and Brian Acton into the billionaire's club.
But their beginnings were humble, and the duo had to struggle with a lot of setbacks before their five-year-old company began to be seen as a threat to social networking sites such as Facebook.
For instance, Koum was just 16 when he moved to the U.S. from Ukraine, and there was a time when the teenager had to live on food stamps. He was raised in a house that had no hot water and his humble beginnings, and growing up in a country where communication is sometimes screened, influenced his decision to set up a communication channel that was not bugged, according to reports.
Koum's career started at Yahoo! Inc, but he was soon disillusioned by the way Internet companies focused on advertisements for revenue. This prompted him to quit the company and develop WhatsApp along with Brian Acton, who was Koum's colleague at Yahoo! Inc.
Working from their homes and coffee shops, they launched WhatsApp in 2009 with an intention to provide people with a personal communication channel.
"Brian and I spent a combined 20 years at Yahoo!, working hard to keep the site working. And yes, working hard to sell ads, because that's what Yahoo! did. It gathered data and it served pages and it sold ads," Koum wrote in a blog post in 2012.
"No one wakes up excited to see more advertising, no one goes to sleep thinking about the ads they'll see tomorrow. We know people go to sleep excited about who they chatted with that day (and disappointed about who they didn't).
"We want WhatsApp to be the product that keeps you awake… and that you reach for in the morning. No one jumps up from a nap and runs to see an advertisement," he added.
While Koum is vehemently against advertising, Facebook generates revenue through advertisement. And, despite the $19 billion deal, WhatsApp will continue to function the same way.
On Wednesday, Koum assured WhatsApp users that the company will continue to work on its mission to build the product into something loved globally.
"Today we are announcing a partnership with Facebook that will allow us to continue on that simple mission," Koum wrote in a blog post. "Doing this will give WhatsApp the flexibility to grow and expand, while giving me, Brian, and the rest of our team more time to focus on building a communications service that's as fast, affordable and personal as possible."