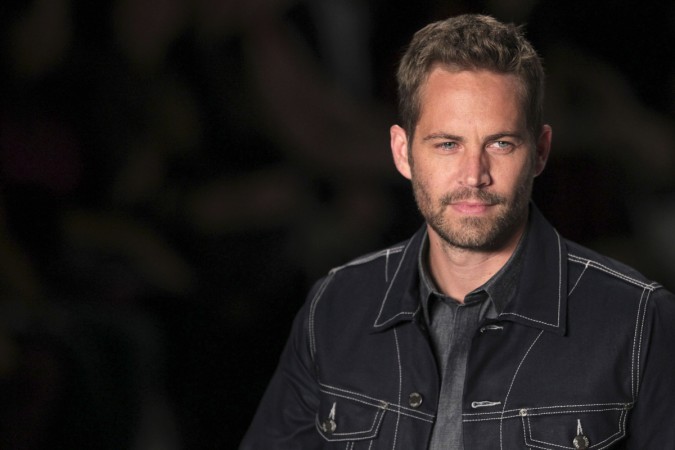 It is already a year since "The Fast & Furious" star Paul Walker died in a tragic car crash.
While his father, Paul Walker III, and best friend Tyrese Gibson mourned publicly, his daughter Meadow made no statement to the media or on any social networking site.
"I feel his presence every day. I miss talking to him a great deal. He had a good heart. There was always a lot of laughing in this house. A lot of practical jokes," The late actor's father told E! News.
The 40-year-old actor had a long career spanning various genres such as action, thriller, comedy and even romance.
He, along with his financial adviser and friend Roger Rodas, met with an accident near the Kelly Johnson Park in Valencia, Santa Clarita, California, on 30 November, 2013. The vehicle burst into flames. The entire episode was caught by a security camera. The bodies of both the passengers were charred beyond recognition.
He left behind a teenager daughter Meadow, his parents, two sisters and two brothers, Variety reports.
"I am so lucky to have had him as a big brother," said 26-year-old Cody, Walker's younger brother, Time reports.
Even though his daughter, Meadow, did not share her feelings on his death anniversary, she surely missed him a lot on his birthday three months ago. She posted a picture of hers with Walker on her official Instagram page and captioned it, "Happy Birthday, I love you." The picture was liked by more than 37,500 people.
Walker's friends Tyrese Gibson and Vin Diesel took to the social media to mourn his passing. Diesel, also of "The Fats & Furious" fame, posted a picture of Walker with his six-year-old daughter. He wrote: "He was a part of so much in my life... long personal talks with my mother or babysitting the Alpha Angel... he took a certain pride in being uncle Pablo... He was an important part of my transition into fatherhood... that healthy family member, with the most positive outlook on life...A year ago today... a year of mourning... and his absence still leaves me speechless. We miss you Pablo..."
Meanwhile, Gibson posted a picture of himself with Walker and wrote: "...I miss my brother I miss my friend and I miss OUR STAR!!!!! Physically gone but forever alive in our minds, hearts and spirit."
Walker died while shooting for the seventh installment of "the Fast & Furious" franchise was going on. The flick will release 3 April, 2015.