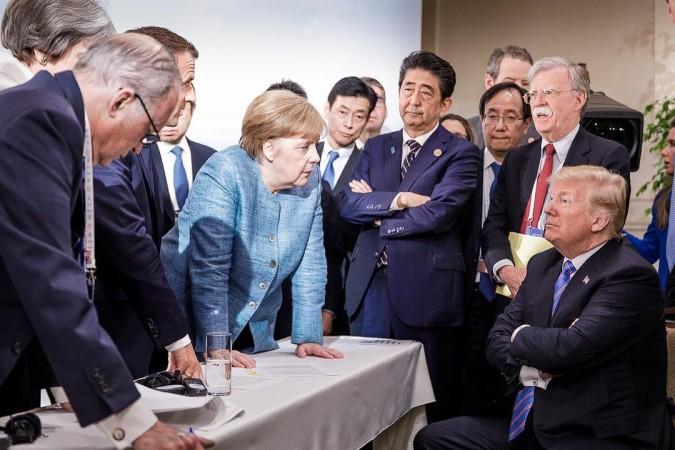 Plastic pollution has caught both Japan and the US unawares at the G7 summit and they refused to sign anti-plastic agreement that was agreed upon in principle by five others -- the UK, France, Germany, Canada, the European Union, and Italy.
Canada hosted the Group of Seven (G7) summit on June 8 and 9 to initiate the climate change and environment talks among the member countries.
While rest five nations promised to protect the globe from plastic pollution, the U.S. and Japan refused to sign the charter. In fact, American President Donald Trump surprised the members of the G7 summit by his absence at the event. Instead, he has chosen to send a U.S. representative.
Why the US Refused to Sign Plastic Charter?
The world still awaits an official explanation from the Trump administration but the nation's plastic industry being the third largest manufacturing industry in the US could not have prompted a former business magnate like Donald Trump to say 'Yes' immediately. Back home, Trump knows the manufacturing industry employs about 1.4 million people and generates revenue of almost $380 billion per year.
Secondly, how can America sign a charter that would impose restrictions on the payment of taxes, which would add to the government's income? A family that shops weekly needs 20 plastics and it would mean paying an extra amount of $1 as tax every week. It is obvious for the US government to remain silent in such a situation.
About 300 million tonnes of plastic is being produced worldwide every year, which contributes to 10 million tonnes of plastic waste that gets wound up in the oceans, causing harm to the aquatic life. By 2050, it could be four times higher replacing the entire fish in the sea with plastic waste, said some estimates.
Though the footnote at the bottom of the charter stated how strongly America favors the initiatives that aim at the management of healthy water bodies and resilient coastal communities, the absence of the president at the summit has raised many eyebrows among those who are there at the event.
"America—until now—had led on climate," Environmental Defense Fund President Fred Krupp said. "Today our president doesn't even care enough to be present. We all must work to restore the USA to a leadership position."
Its natural comrade in arms, Japan, has remained silent about its stand on no-plastic pact, though it knows that this could become inevitable in the near future.