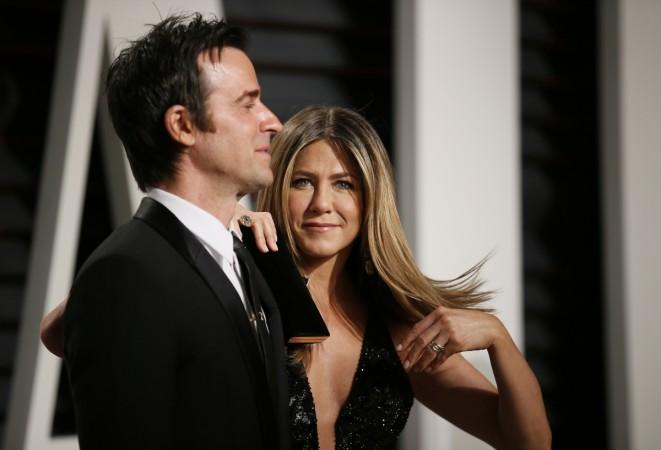 American actor-director David Schwimmer reportedly wants to date former co-star Jennifer Aniston after her split from her husband Justin Theroux. The 51-year-old actor is apparently looking for love again after separating from wife Zoe Buckman in 2017.
Schwimmer played Aniston's on-off love interest, palaeontologist Ross Geller, in the classic comedy show, Friends for 10 years. The fictional couple finally ended up together after Rachel Green gave birth to his baby, Emma.
According to a report in New Idea, Schwimmer always loved the 49-year-old actress. A source said: "David's always held a candle for Jen and has never stopped loving her," a friend of David's explains.
"He even admits how he felt 'desperately low' when she got engaged to Brad and how he felt a glimmer of hope when they divorced. But it was a case of never being the right time as one of them was always in a relationship after their fling all those years ago," the insider added.
"He's been calling and texting Jen over the last few months since her split from Justin – being a shoulder for her to lean on and proving that he can be a rock for her in her darkest times."
"David's made no secret to pals that he wants Jen back and he's been doing everything he can to try to make that happen – putting her up for a role in the BBC adaptation of Love, which he's executive producing, suggesting film roles and even talking about reunion plans again all so he can try to win back her affections," the source continued.
"David's feelings for Jen have always been strong but he says they've become stronger since her split from Justin and he's fallen for her again – saying this time around he's going to do everything in his power to win her over and he says he won't let her slip through his fingers again," the insider concluded.
Schwimmer wed the artist and photographer in June 2010 in a small ceremony, three years after they started dating. The couple has a daughter together, Cleo.
Meanwhile, Schwimmer had previously admitted that appearing in Friends had a massive impact on his personal life. He told The Hollywood Reporter in 2016: "It was pretty jarring and it messed with my relationship to other people in a way that took years, I think, for me to adjust to and become comfortable with."
"As an actor, the way I was trained, my job was to observe life and to observe other people, so I used to walk around with my head up, really engaged and watching people."
He added: "The effect of celebrity was the absolute opposite: it made me want to hide under a baseball cap and not be seen."