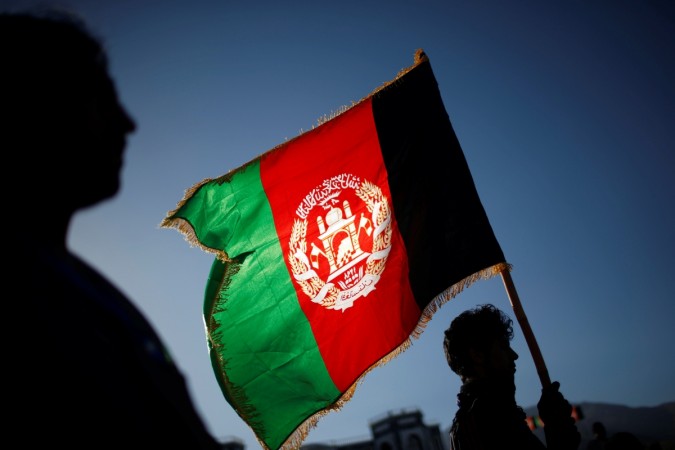 Five US servicemen were killed in southern Afghanistan in a friendly-fire air strike during a security operation, Afghan police said on Tuesday.
The International Security Assistance Force (ISAF) said that the incident occurred on Monday when a coalition jet called in to help thwart a Taliban attack bombed service members by mistake.
The five were killed along with an Afghan soldier in Zabul province, Ghulam Sakhi Roghliwanai, the province's police chief said, according to Reuters.
"The five killed were American soldiers who just returned from an operation when they were hit," he said.
"ISAF troops were returning to their bases after an operation when they were ambushed by the insurgents. The air strike mistakenly hit their own forces and killed the soldiers."
However, according to the Los Angeles Times, the US-led military coalition offered scant details on the incident, although Afghan officials said that the coalition air strike mistakenly targeted international and Afghan forces who were battling Taliban militants.
The troops were conducting a security operation ahead of Afghanistan's presidential runoff election that will take place Saturday.
"The service members' unit came in contact with enemy forces and that was when the coalition jet bombed them mistakenly," the US military officials said in a statement.
"There is the possibility that fratricide may have been involved," it said adding that the incident in under investigation.
Although 'fratricide' is a word used to refer to the crime of murdering one's brother or sister, the military often uses it as a synonym of 'friendly fire' to refer incidences where troops kill or injure their comrades or allies.
The incident is thought to be one of the deadliest friendly fire incidents in the 13-year US-led War in Afghanistan.
Since the Afghan War began in October 2001, just a month after the 9/11 incident, 2,323 Americans have died in the battlefield. Monday's 'friendly fire' incident will put the figure to 2,328. Also, ever since the war started, there have been various fatalities resulting from the 'friendly fire' situations including the 2004 death of Patt Tillman.
Security has been beefed up in the country ahead of Saturday's run-ff vote to replace President Hamid Karzai. In the polls, Abdullah Abdullah, a former leader of the opposition to the Islamist Taliban, is pitted against the finance minister Ashraf Ghani.