Bollywood fans are gearing up for a fun-filled weekend with four new Hindi movies set to hit screens on Friday. This week, movie fans have a variety of choices between horror, a love-triangle flick, graphical extravaganza, and a romanti comedy.
Audiences will get to see two famous actresses, namely Rani Mukherjee and Manisha Koirala, making their much-awaited comeback on the silver screen after a long gap in their acting career.
Mukherjee will be seen in "Aiyyaa" - a romantic comedy about aMarathi girl and a Tamil guy.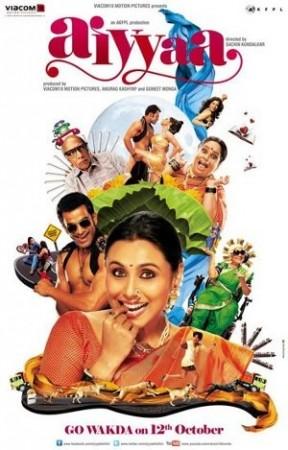 South India actor Prithviraj, popularly known in Tamil and Malyalam movies, will make his Bollywood debut with "Aiyyaa". Mukherjee plays a character of a charming single girl, who finds dark men wildly attractive.The film narrates the cultural differences and clashes that take place when the north meets the south and includes a dollop of comedy and romance.
Koirala, will be seen in "Bhoot Returns", which is a 3D movie. The film is the second instalment of the "Bhoot" franchise by Ram Gopal Varma.
"Bhoot Returns" has a similar set up of its 2003 movie. The story revolves around a family living in the presence of a spirit in their house. The movie begins to take shape after Koirala's younger daughter befriends the spirit and starts playing with it. The nerve-crackling instances and the ghost's attempt to prevent the family from escaping the haunted house sets the story.
"Makkhi" is a tale of a housefly, which seeks vengeance for its death from its past life. The protagonist, who gets killed by the villain, re-incarnates as a housefly and hunts down his murderer.