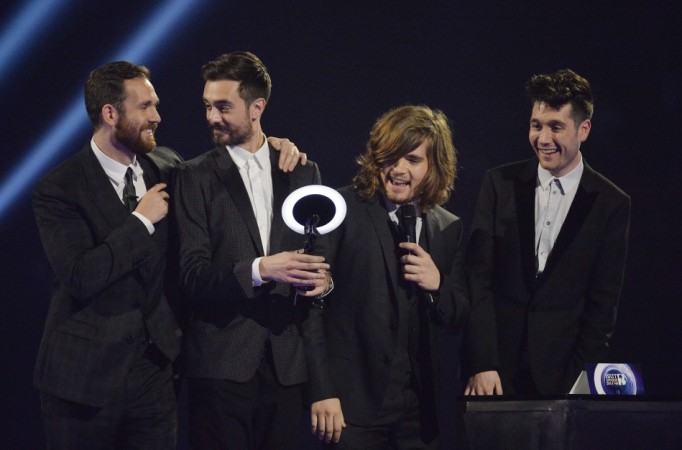 It has been a month since we came out with our last weekly new singles list. And in the past month we have seen some of the best tracks of 2016 (so far) being released by the likes of The Stone Roses, Nick Jonas and Kaiser Chiefs. The trend continues this week with some of the best artistes of today releasing their latest singles.
"Good Grief" by Bastille
"Good Grief" is the lead single off Bastille's upcoming second studio album "Wild World." It is a soulful indie rock song that talks about heartbreak.
"Are We Ready? (Wreck)" by Two Door Cinema Club
This track is the first new music by Two Door Cinema Club in three years. It acts as the lead single of the band's upcoming studio album "Gameshow." Lyrically, the song talks about commercialism, consumerism and how most people these days cannot live without their smart phones and internet.
"Beautiful Broken" by Heart featuring James Hetfield
1970s' rock band Heart are making a comeback this year with their upcoming album "Beautiful Broken." The title track featuring Metallica's James Hetfield shows the band still is not past its glory days.
"The Life And Times Of A Teenage Rock God" by Rob Zombie
Rob Zombie's latest album is quite entertaining to listen to and even more entertaining are the music videos of the songs from the record. This song is a good example of it.
"Life Can't Get Much Better" by Good Charlotte
Another band making a comeback this year is Good Charlotte. The band is gearing up to release its sixth studio album for which it has released three singles already. But unlike the previous three, "Life Can't Get Much Better" is a soulful pop rock track released with a sweet lyric video.
"Change" by Christina Aguilera
Many celebrities gathered together to help out the families of the Orlando shooting victims and contributed in their own way for their welfare. One such celebrity is Christina Aguilera. The singer recently announced the proceeds from the sale of "Change" would go towards the welfare of the victims.
"Hallelujah" by Alicia Keys
After the Latin music-influenced "In Common," Alicia Keys' new powerful single this week is in the form of "Hallelujah." But unlike "In Common," this track is mellower and more piano-based.