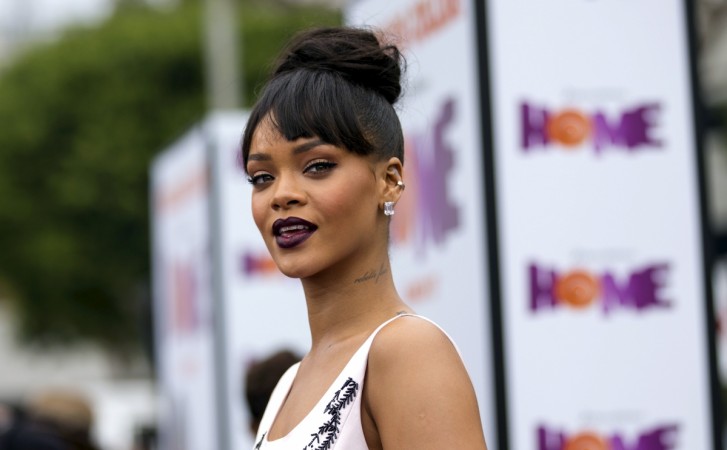 The past week was a mixed bag of happiness and sorrow for the world of music. David Gilmour played "One of These Days" live after 22 years. Paul Simon contemplated retirement. Elvis Presley's guitarist Scotty Moore died. And we got to see Rihanna in a brand new avatar.
Although we haven't seen many new songs being released this week, we did get to listen to some quality music by established as well as new artistes. Here is our pick of the week:
"Sledgehammer" by Rihanna
A song from the "Star Trek Beyond" soundtrack, "Sledgehammer" is a piano-based ballad written by Sia. This song sees Rihanna utilising the full range of her vocal power.
"She's Got A Way With Words" by Blake Shelton
Blake Shelton's recently-released album "If I'm Honest" achieved massive success upon its release earlier this earlier. "She's Got A Way With Words" is a rock-influenced country track from the album.
"Hang Me Out Dry" by Metronomy featuring Robyn
This electronic song is from Metronomy's latest album "Summer 08." Robyn sings this song in a plain voice unlike her usual soprano-style tone and that is something to look out for.
"Life Changes" by Good Charlotte
The third single from Good Charlotte's upcoming album "Youth Authority" can remind you of the band's punk-influenced pop rock sound of the early 2000s.
"Fake My Own Death" by Sum 41
The lead single of Sum 41's upcoming album "13 Voices" is the first song that featured guitarist Dave Baksh after he rejoined the band last year. It also features drummer Frank Zummo who stepped into Steve Jocz's shoes.
"Threat of Joy" by The Strokes
The Strokes' recent surprise EP Future Present Past left quite an impact on fans. But maybe not quite as the "Threat of Joy" music video. It had the band moving through a bizarre 1970s-based political satire of a storyline with a song that has one of the least political lyrical themes of The Strokes.
"Feel Invincible" by Skillet
Skillet's new album has been one year in the making. "Feel Invincible," an alternative rock/nu-metal track, is the lead single from the record.