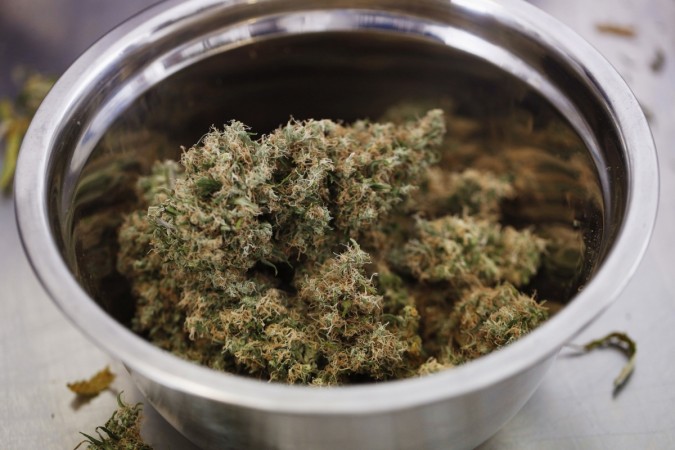 Using marijuana even once in a week can lead to adverse health outcomes including cognitive decline, poor attention, memory and IQ.
This was the conclusion reached by a group of psychologists gathered at the American Psychological Association's Annual Convention held in Washington D.C. last week. The meeting primarily addressed public health effects of marijuana legalization.
Dr Krista Lisdahl, director of the brain imaging and neuropsychology lab at University of Wisconsin-Milwaukee in US pointed out that the number of American teens getting addicted to marijuana has gone up in the recent past- from 2.4 percent in 1993 to 6.5 percent in 2012.
Though marijuana has been proven to treat health conditions including glaucoma, epilepsy, and brain diseases; excess or regular use of marijuana has been known to interfere with the normal functioning of some important brain regions, causing severe side-effects. Lisdahl cited a 2012 study that followed 1,037 people from birth to age 38 and linked marijuana addiction to a six points drop in IQ. Additionally, brain scans have revealed severe abnormalities in gray matter associated with frequent marijuana use at a young age.
"It needs to be emphasized that regular cannabis use, which we consider once a week, is not safe and may result in addiction and neurocognitive damage, especially in youth," Lisdahl, said in a news release.
She also suggested that the levels of THC (Tetrahydrocannabinol), an active compound in marijuana that gives the psychological effects should be regulated while legalizing it. Several studies in the past have linked high levels of the ingredient to mental illness including depression, anxiety and psychosis. "When considering legalization, policymakers need to address ways to prevent easy access to marijuana and provide additional treatment funding for adolescent and young adult users," Lisdahl, explained.
The medical marijuana concept also has led teens to think that marijuana is safe and ignore the health risk posed by its frequent use. Dr Bettina Friese from the Pacific Institute for Research and Evaluation in California referred a 2013 study that showed that teen marijuana use was more prevalent in counties where majority voted for legalizing medical marijuana. It also revealed how the medical marijuana concept and public acceptance made youngsters believe it to be safe.
A 2012 survey conducted by The Partnership at Drugfree.org and MetLife Foundation among U.S. high school students revealed that nearly 1.5 million teens were heavy marijuana smokers who used the illegal drug at least 20 times a month.