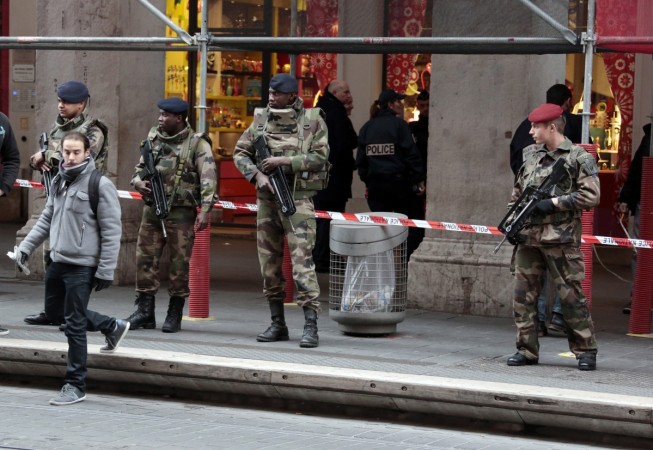 A man, who had attacked three French soldiers patrolling outside a Jewish community centre in the southern city of Nice, was arrested on Tuesday.
The soldiers were guarding a Jewish community centre in city's Massena square, which also houses a Jewish radio station, when a knife-wielding attacker "rushed at the throat of one of the soldiers," Nice Mayor Christian Estrosi told The New York Times. The attacker managed to injure one of the soldiers and cut the arm of another. He was reportedly arrested while trying to flee the scene.
Estrosi revealed to French TV that a second man has also been arrested in connection with the stabbing episode, reports BBC.
The attack comes right after the emergence of an ISIS propaganda video aimed at French jihadists, wherein they were asked to take terrorist acts further and "explode France... explode the head of these guilty people."
France has been on high alert since the Charle Hebdo attacks in January, during which masked insurgents attacked the head office of a weekly magazine in Paris and killed 17 people. Following the attacks, around 10,500 soldiers have been deployed at sensitive sites, including Jewish and Muslim centres and media buildings.