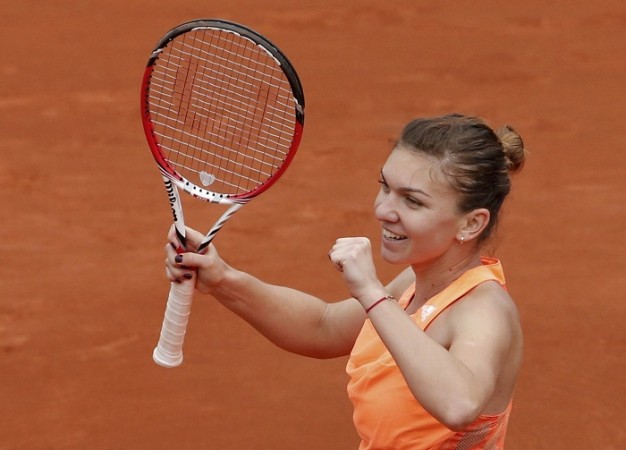 Fourth seed Simona Halep will face former champion Svetlana Kuznetsova in the quarterfinals of the 2014 French Open on Wednesday.
Both players are tied two games apiece in their head-to-head encounters, with Kuznetsova winning the most recent clash in Stuttgart.
This is going to be match that pits the sheer power of Kuznetsova against the consistent baseline play of Halep. The Russian defeated Petra Kvitova and Lucie Safarova on her way to the quarters, whereas the Romanian got the better of Sloane Stephens and Alisa Kleybanova.
Halep entered the tournament with a lot of confidence, after reaching the later stages of a host of big tournaments like Doha and Madrid Open, but facing the 2009 Roland Garros champion will be a different ball game altogether.
"I had a lot of matches, but I didn't just play small tournaments," Halep said. "I also played Doha, and I (reached the) quarterfinals in Australia, and Madrid I (reached the) finals. I have more confidence in me now, and I try to do my best at the Grand Slams also. I'm in quarterfinals for the second time this year. I'm happy, and I feel prepared to go more far."
This is Halep's first quarterfinal appearance in the French Open and she is up against an experienced opponent, who is in the last eight for the seventh time here.
Kuznetsova moves much better than Halep on clay, and beat her in straight sets in their last match. However, the 27th seed is expecting a tough match against the Australian Open quarterfinalist.
"She is already in the Top 10 and is a very good player," Kuznetsova said. "I think she is going to get even better than she is now. It doesn't matter who won the last match. It's going to be a new match in a Grand Slam quarterfinal. It's going to be amazing, difficult and exciting to play her."
Kuznetsova needs to be at the top of her game against Halep, if she is to book her first semifinals berth at the French Open since winning the title in 2009 as Halep has been on a winning form in the past few tournaments.
Where to Watch Live
The match between Svetlana Kuznetsova and Simona Halep is scheduled for 5:30 pm IST, 12:00 pm GMT and 8:00 am ET start, with live coverage on NBC Sports and ESPN 2 in the US and NEO Prime and NEO Sports in India. International viewers, including India, can catch the action via live streaming HERE or HERE. Listen to the action HERE. Viewers in the US can live stream the matches HERE or HERE, while the tie can be live streamed by the UK viewers HERE.