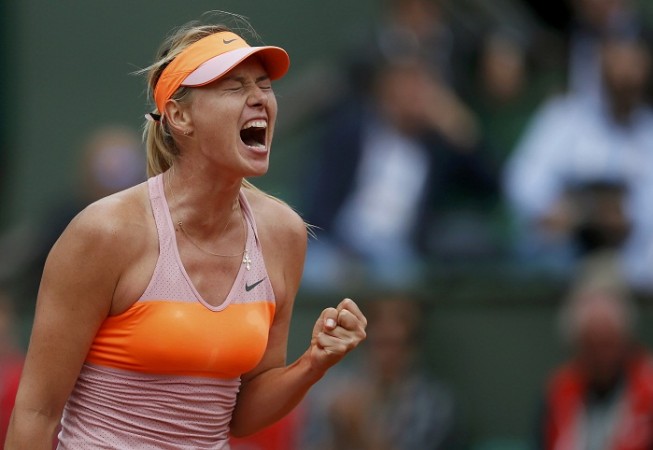 Maria Sharapova has had to show some serious bouncebackability to keep her hopes of winning her second French Open alive. That ability to overcome adversity will be put to the test again when Sharapova takes on Canadian youngster Eugenie Bouchard.
Where to Watch Live:
Sharapova vs Bouchard is scheduled for a not before 3 pm local time (6.30 pm IST) start, with live coverage on Neo Sports and Neo Prime in India. International viewers, including India, can catch the action via live streaming HERE or HERE. Listen to the action HERE. Viewers in the US can live stream the semifinal HERE or HERE, while South Africa and Sub Saharan Africa viewers can catch the action HERE. The women's singles match can be live streamed by UK viewers HERE.
In both her matches in the last two rounds, Sharapova looked on the brink of elimination, only to call on all her experience and somehow fight her way through.
In round four against Stosur, the Russian was only a few games away from being knocked out, while Garbine Muguruza threatened to run away with the quarterfinal courtesy a storming first set when Sharapova managed to win just one game.
Both those come-from-behind wins showed just how much winning in Paris means to the 27-year-old, ensuring that Bouchard will have to pull out all the stops to make her first Grand Slam final.
Bouchard, not too surprisingly, has been compared to Sharapova, seen as the heir apparent to the Russian in the pinup stakes of tennis. The Canadian, though, is determined to forge an identity of her own, and the massive scalp of Sharapova, which will result in her making the final of the French Open, will go a long way in doing just that.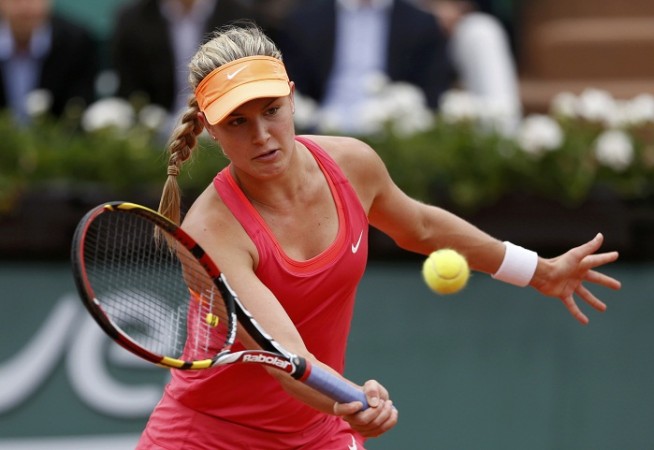 "Of course she's a great champion, so to be seen as the next of someone who has won four slams and has been No. 1 in the world, it's a compliment," Bouchard said. "But at the same time, of course, I'm my own person and I just want to be myself on the court, and you know, try and achieve what I want to achieve and just be seen as that."
While Bouchard admitted she used to watch Sharapova when she was a child, the Canadian insisted there will be no room for "awe" on Court Philippe Chatrier on Thursday.
"As a child I looked up to her and I remember watching her in the finals of Wimbledon," Bouchard said. "I thought what she was doing was so cool and I wanted to do the same thing. For sure I respect her, but now we're in the semis of a Grand Slam, so I'm going to respect her but not put her too high on a pedestal, and really just battle. I will leave everything on the court, just focus on myself and try my best to win."
Bouchard also had to bring out all her fighting qualities to get past Carla Suarez Navarro in three sets, with the final set going right down to the wire, and the 20-year-old is expecting another tough battle out there in the middle.
"Achieving what she [Sharapova] has, she is of course very strong mentally," Bouchard added. "It is one of her strengths. I'm going to be ready for another battle. You know, the semis of a Grand Slam, that's what you have to expect. I'm just looking forward to the challenge."