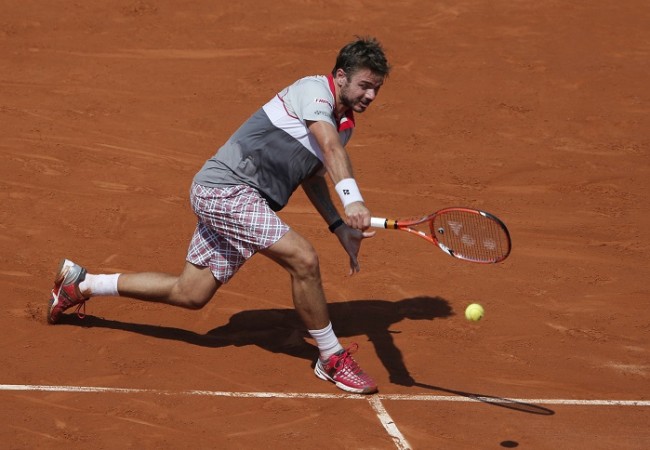 Convert your break points and you have an extremely good chance of winning the match. Unfortunately for Jo-Wilfried Tsonga, in the wilting heat of Paris, those break points just did not go his way, allowing Stanislas Wawrinka to take advantage and seal a place in the French Open final after a three-hour, 46-minute battle of attrition.
Coming off a tremendous showing against Roger Federer, Wawrinka would have fancied himself against Tsonga in this French Open semifinal, even with the crowd on his back, and it looked like going the Swiss player's way as he took early control, picking up the first set 6-3.
In that first set, Tsonga dropped four break points, while Wawrinka converted one of his only two. The second set was the opposite, though, but that was the only set in which Wawrinka failed to take his chances often enough, with Tsonga breaking back after going down early, before holding his nerve in the tie-breaker to take it 7-1.
However, Tsonga's inability to make full use of those break points – and it was not all the Frenchman's fault, as Wawrinka played some of the big points brilliantly, finding the big serves when needed – came back to haunt him in the third set, where he failed to convert any of his six.
That was all that Wawrinka, struggling after losing the second set, with those powerful winners from way behind the baseline not coming in as often as they did in the first set, needed to stay in the match, and he made full use of the lives to take the set to another tie-breaker where he won 7-3.
Just like that all the momentum, which was firmly in Tsonga's favour, who managed to make use of just one out of 17 break points in total in the semifinal, as the often-enough fist-pumps and celebrations showed, was with Wawrinka, who had to take a medical timeout as well owing to an injury to his right middle finger, and the match was now the 2014 Australian Open champion's to lose, despite both players struggling as temperatures in Paris soared well past the 30 mark,.
With Tsonga still reeling from that third set loss, Wawrinka took advantage by breaking in the first game. Tsonga, though, had more than enough opportunities to break back, immediately, as well as, in the game after that, but, yet again, that inability to convert them caused all the problems, with Wawrinka sealing victory with a comfortable enough hold in the tenth game to take the match 6-3, 6-7 (1-7), 7-6 (7-3), 6-4.
Next up for Wawrinka, either Novak Djokovic or Andy Murray. Doesn't get any easier, does it.