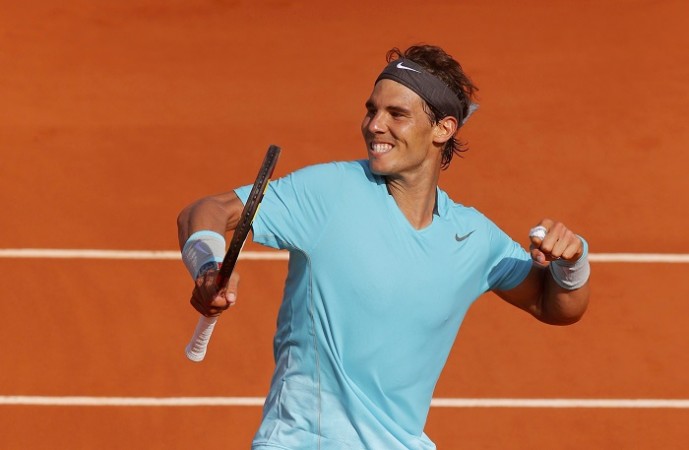 Rafael Nadal, when he is working you around, playing those spin-heavy shots at will, and ripping those forehands with ridiculous ease, is unbeatable, plain and simple – nobody can touch him. Andy Murray ran into that unstoppable Nadal on Friday in the semifinals of the French Open, with the Spaniard just plain ruthless and unrelenting in a crushing straight-set win over the Brit.
The result of the 6-3, 6-2, 6-1 victory means, a dream final of Nadal vs Djokovic after the Serbian triumphed over Latvian Ernests Gulbis in four sets.
For Nadal there is no better or more comfortable place than the red clay of Roland Garros, and the eight-time champion showed Murray at the Philippe Chatrier, exactly why he the undisputed greatest clay court player of all-time.
Nadal barely let Murray, who it must be said just did not show up, breathe from the beginning, needing just one break point in the first set to seal it 6-3. After that it was just a procession of some ridiculously outstanding clay-court tennis really, as Murray's spirit and hope were sapped out in a hurry.
The second set went Nadal's way 6-2, and with Murray's confidence now hidden away somewhere in the depths of the earth, the third set was just a formality as the defending champion completed the easiest of wins.
"I never thought I would be here for nine finals," Nadal said in an on-court interview. "It is just great for me to be at Roland Garros. To be here for ten years and make it in nine finals, it is something that I never believes was possible, so I was just thankful."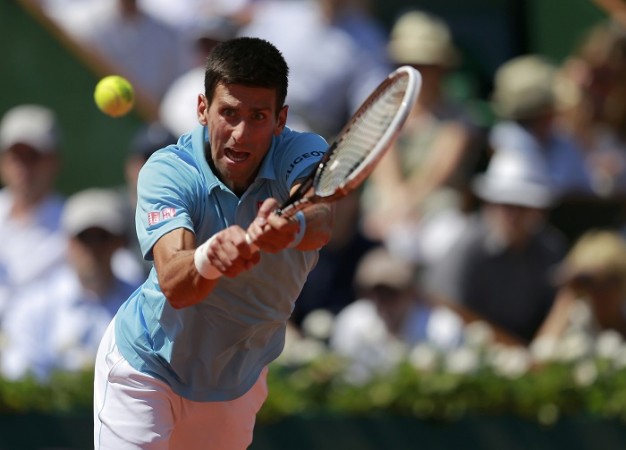 In the first semifinal, Djokovic had it easy enough, barring a little bit of a slipup in the third set, with Gulbis unable to find that consistency or quality needed to stop his opponent from moving to within one win of clinching his first French Open title and a career Grand Slam.
It was far from vintage Djokovic in the semifinals, but yet there never really looked like being any other winner, as the Serbian just showed that better all-round game, finding the lines when needed, and hitting the winners at the big points.
Gulbis could not cope with that unerring quality of Djokovic, who just knows how to win the big games. Djokovic jumped to a 6-3, 6-3 lead, taking the first two sets comfortably enough, before Gulbis decided to make a game of it in the third.
The Latvian, in his first Grand Slam semifinal, suddenly showed all that brilliance which took him all the way to this clash, beating the likes of Roger Federer and Tomas Berdych, with Djokovic, almost taken by surprise, unable to find the answers, while also smashing his racket to bits in frustration.
In the blink of an eye, Gulbis was well back in with a chance of making the final, after sealing the third set with an ace, but those hopes of the semifinal turning into an epic five-setter were quickly put to bed by Djokovic, who found his mojo again in the fourth to wrap up an eventually comfortable 6-3, 6-3, 3-6, 6-3 victory.
It is all about the best two players in the world slugging it out for the title now -- Nadal, gunning for his ninth French Open crown, and Djokovic have given us some of the all-time great Grand Slam finals over the last few years, and if last year's semifinal at the French Open, when the Spaniard just about got past the Serb, is anything to go by, we are in for a humdinger.
"Always, he is an unbelievable opponent," Nadal said of Djokovic. "Novak is always a big, big challenge. I am going to have to be at my best to stand any chance on Sunday. He beat me a few times lately, also in Rome, but I'm playing some good tennis. I played well today, so I'm confident."