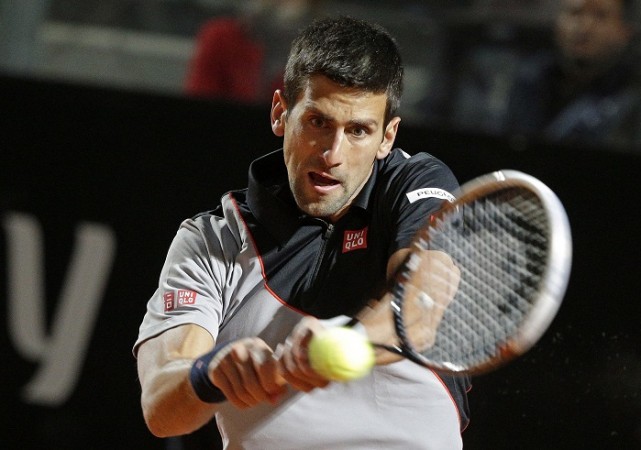 Frenchman Gilles Simon feels Novak Djokovic is the biggest threat to eight-time Rolland Garros champion Rafael Nadal at the competition this year. However, Simon stressed that despite the Djokovic threat, the world number one is still the favourite to win in Paris this time as well.
Nadal successfully defended his Madrid Masters title but went down against Djokovic in the final of the Rome Masters recently. The Spaniard still boasts a 13-4 win-loss record over the Serb on clay, which includes last year's victory in the semifinals at the French capital.
Six-time Grand Slam winner Djokovic needs the French Open title to complete his Career Slam. Djokovic has defeated Nadal in the last four meetings but Simon pointed out that the defeats have come in three-set matches and believes the man from Mallorca is unplayable in five-set encounters.
"I have faced Nadal in Rome a week ago but I have not noticed any difference in him compared to past seasons," Simon stated. "We think Rafa is in a hole because he won only Madrid and made final in Rome."
"I'm not worried about him. Players, who believe they can beat Nadal, face him in the best of 3 sets. When you play the best of five sets, Nadal is unplayable.
"Novak is not far from Rafa because he has a game that is well suited to its characteristics. Djokovic has the biggest chance to beat him. I think Rafa has a better chance of reaching the final against Djokovic," he added.
Nadal's coach and uncle Toni Nadal insists that despite losing the final at the Foro Italico there is a considerable improvement in the game of the 13-time Grand Slam champion.
"It would be fantastic to win in Paris for the ninth time in ten years," Toni said. "It's true, Rafa lost the final in Rome but (he) returned home happy because his game has improved."