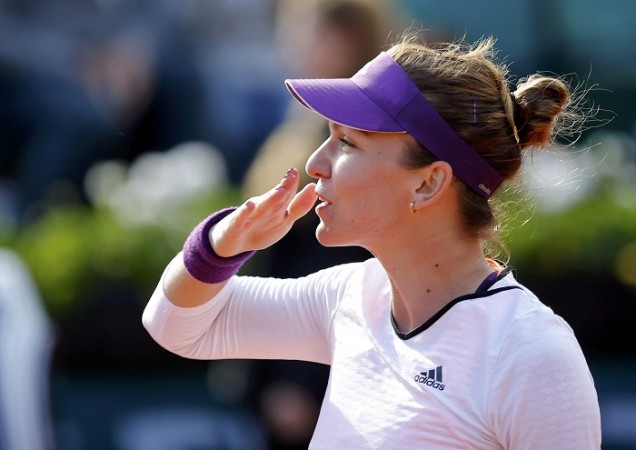 Simona Halep and Andrea Petkovic have never been in a Grand Slam semifinal before. So, it will be unchartered waters for the duo when they come up against each other in the semifinals of the French Open on Thursday, and the player that thrives under the pressure of such a huge match will be the one preparing to take court in her first major final.
Where to Watch Live:
Halep vs Petkovic is scheduled to start after the first semifinal between Maria Sharapova and Eugenie Bouchard which begins at around 3 pm local time (6.30 pm IST). Live coverage in India will be on Neo Sports and Neo Prime. International viewers, including India, can catch the action via live streaming HERE or HERE. Listen to the match HERE. The semifinal can be live streamed by US viewers HERE or HERE, while South Africa and Sub Saharan Africa viewers can catch the action HERE. Viewers in the UK can live stream the match HERE.
Halep has been supremely impressive throughout the tournament at Roland Garros this year, not dropping a single set en route to the semifinals. Her dismantling of Svetlana Kuznetsova in a 6-2, 6-2 win was especially impressive, even if the Russian veteran struggled with a leg injury in the second set.
"It was a great match, a great atmosphere out there," Halep said on Wednesday. "It was my first time on Suzanne Lenglen and it was a perfect day -- I cannot say anything more. Maybe it wasn't her best performance, but I'm really happy that I could play my game and to win against her, because she's a great player.
"It seemed like everybody was with me in the crowd today, so it was amazing on court. Even when I had bad moments on court they were with me and I felt amazing."
Halep will be up against Petkovic, who has also shown great form and the Romanian No.4 seed knows the importance of holding her nerves at the Philippe Chatrier.
"I look forward for the next round because it's my first semifinal at a Grand Slam and I have to be very focused, very calm, and to try to do everything on court to get the win," she added.
Petkovic also had it easy in her quarterfinal match, overcoming an early break to thump experienced Italian Sara Errani 6-2, 6-2.
"I had a very good game plan from my coach," Petkovic said. "It didn't work right at the beginning, so I was getting a little not panicked, but, you know, maybe a little worried. But, I trust my coach a great deal, so I told myself, 'Stick with it for this set. If it doesn't work out, you can still change something. If it works out, then keep going.'
"Luckily, I started playing better and started winning. I was trying to be very aggressive on her serve and to get into the net and just make pressure visually on her. I was hoping that her serve might break down if I was being very, very aggressive, and I think it did. So that was one part of the game plan that worked out very well."
The German has battled injuries for the last couple of years, even considering retirement last season as back and knee problems kept holding her back. So, seeing herself in the semifinal of a Grand Slam with a brilliant opportunity of making the final will definitely motivate her to give her best come Thursday.