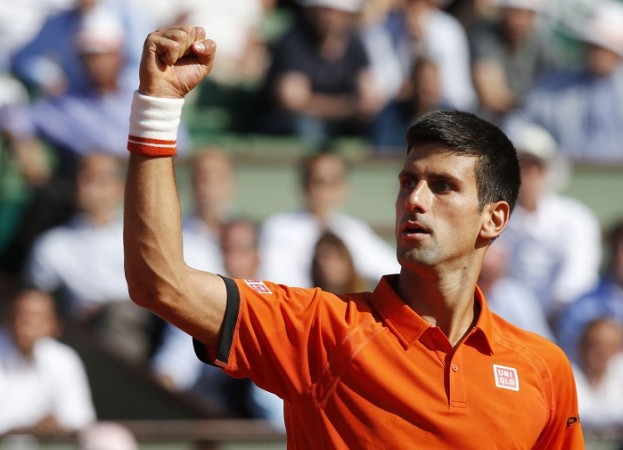 "I might have demolished the best men's clay court player of all-time, but I am staying grounded," was the message that Novak Djokovic put out after his stunning victory over Rafael Nadal in the quarterfinals of the French Open.
Djokovic was good, and then some, against Nadal, getting off to a fast start, before playing the big points much better to end Nadal's 35-match unbeaten run at Roland Garros.
The world number one showed just why he is head and shoulders above the rest of the players at the moment, firing a stunning 45 winners to Nadal's 13, while also winning 102 of the 173 points that were on offer in the 7-5, 6-3, 6-1 victory.
"I had four perfect games at the start," Djokovic said. "At 30-all he made a really amazing passing shot. At 4-love played a couple of good games but made some unforced errors. He was back in the match. At 5-4 I had many set points, again at 6-5.
"After I won the first set, I felt a huge relief, and it was easier to play one set up than a set down."
Despite the commanding manner in which he defeated Nadal, though, Djokovic was quick to point out that this was just a quarterfinal, and there are two more matches before he can finally complete a career Grand Slam.
"Well, obviously an ideal scenario is today could have been finals and we could have been having a different discussion," Djokovic said after his win on Wednesday. "But right now I'm aware that this is a big win, which I will enjoy.
"But tomorrow is a new day and I have to move on. It's only the quarterfinals, and I want to fight for the title. That's what I came here for. I have to kind of direct my thoughts to the semis."
Awaiting Djokovic in the semifinals is Andy Murray, who is in the form of his life on clay. However, Murray, despite an impressive quarterfinal victory over David Ferrer, will need to be at his absolute best and hope Djokovic is just below par to stand a chance of beating the world number one. Because the way Djokovic is playing at the moment, nobody looks capable of even coming close, let alone stopping him.
"Everything is coming together in my life and I am experiencing probably the pinnacle of my career, of my life, complete person, very satisfied on and off the court," Djokovic added.
"I think it all influences the results in my performance."